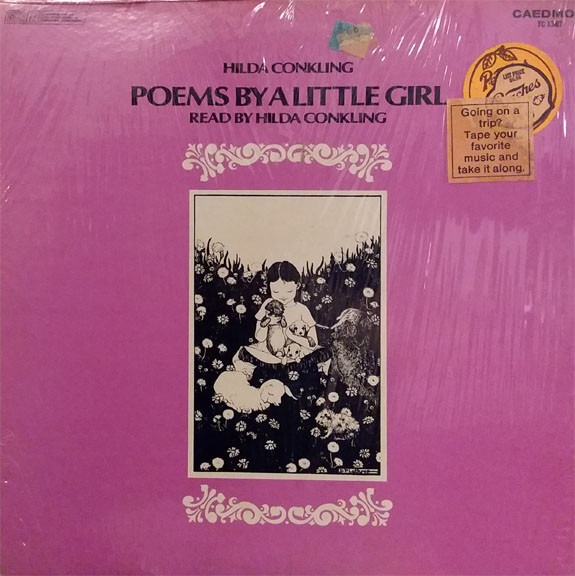 The child poet composed this charming little poem at age five or six, and her mother wrote it down. It was published in 1920 in her first collection Poems by a Little Girl. Hilda shows her empathy for nature, wondering if an isolated flower feels lonely, but fortunatly it does not.
Rose-Moss
by Hilda Conkling
LITTLE ROSE-MOSS beside the stone,
Are you lonely in the garden?
There are no friends of you,
And the birds are gone.
Shall I pick you?"
"Little girl up by the hollyhock,
I am not lonely.
I feel the sun burning,
I hold light in my cup,
I have all the rain I want,
I think things to myself that you don't know,
And I listen to the talk of crickets.
I am not lonely,
But you may pick me
And take me to your mother."
Source of the poems: Hilda Conkling, Poems by a Little Girl (1920). Electronic version available on Fullbooks.com and Project Gutenberg. Checked with the digitisation of the original edition on Internet Archive.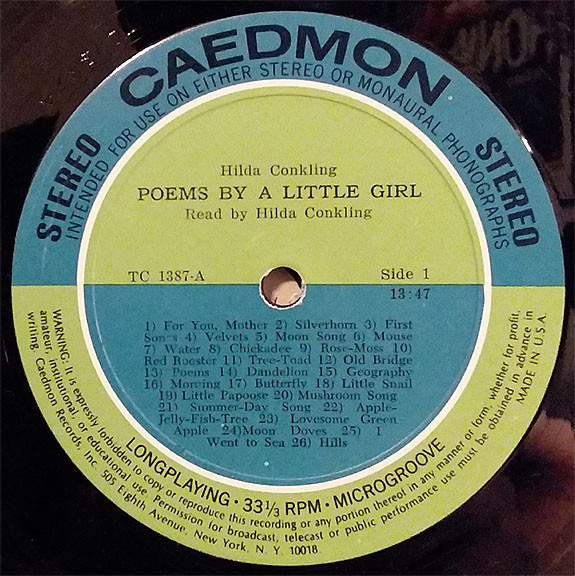 This poem was included in a post published on Agapeta, 2016/10/21.