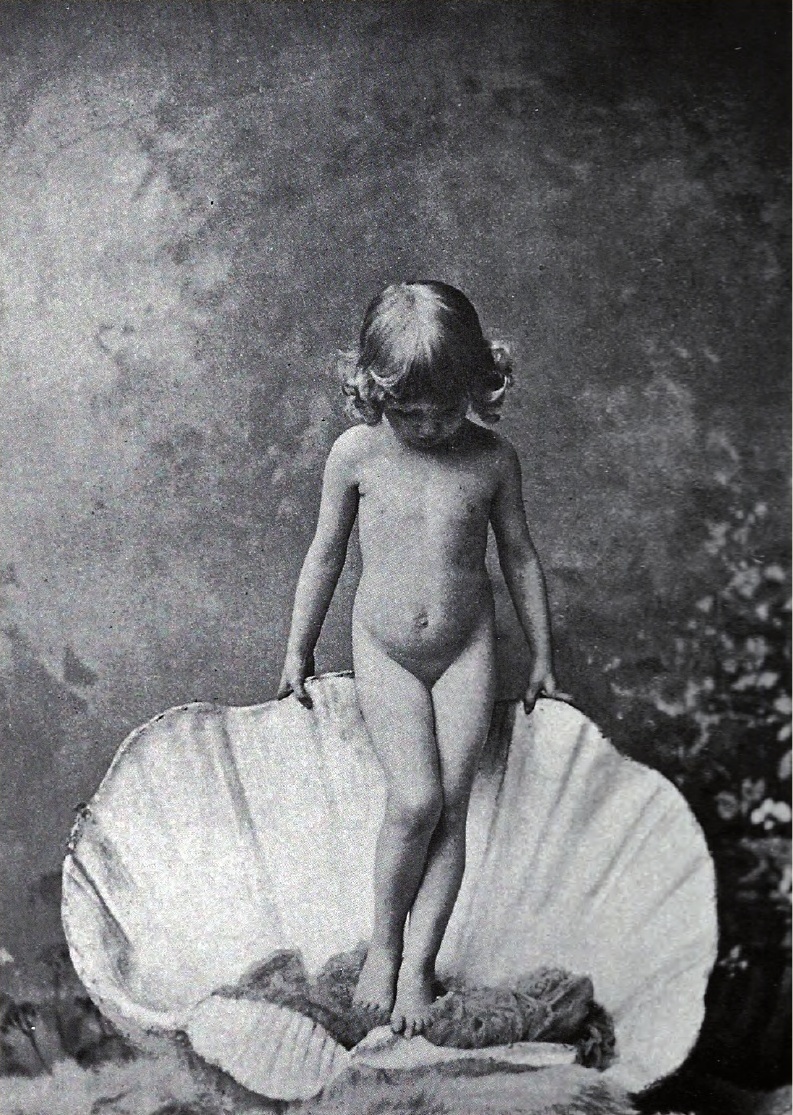 Poets and Lovers exists since three years, having been through many difficulties. One year ago, our host provider in the UK, after repeated persecution by the police, was railroaded into a guilty plea (for possessing or having possessed material totally legal in any other country in Western Europe), then his server was forcibly closed down after a police raid. Fortunately, we soon found another host provider in another country.
Then, between August 31 and September 7, 2021, this site was a collateral victim of an attempt to censor Pigtails in Paint, initiated by the so-called "Canadian Centre for Child Protection" (CCCP), which had reported as "child abuse image" an ethnographic photograph of a woman and a girl from an Amazonian tribe, which had appeared in an article titled "Native American Beauties: Part 2" published on December 21, 2017. Then, without any investigation of the matter, some Internet operator acted on the "report" by blocking the IP address of Pigtails in Paint. At the time, our provider thought that RIPE NCC (Réseaux IP Européens Network Coordination Centre) was responsible for this decision to block the site, but after further investigation, it appears that they were not behind it, another operator in the Internet chain did it, but we do not know which one, since nobody has claimed responsibility for this blatant act of censorship.
The Prostasia Foundation has published a newsletter (also in their blog) exposing the approach used by the CCCP for detecting so-called "child abuse" material: expand the scope of its crawler, so that it will report ever more things, including perfectly legal texts, images and videos. This is a well-known tactic of greedy lobbyists: in order to get more subsidies, inflate the danger, expand its scope and multiply reports. More censorship brings more money to the censors.
Finally, between Christmas and early February, the server for Poets and Lovers (and the sites of Graham Ovenden and Garage Press) became repeatedly unreachable or dysfunctional. I do not know how far these problems were due to bad luck, technical incompetence or defective equipment, but the site has now moved to another server in another country.
Dangerous image
A man in the UK, art amateur and supporter of Graham Ovenden, helped the latter to publicise the police misconduct in his trial, a judicial frame-up leading to his conviction and jailing for "child abuse" that probably existed only in the minds of bigots. Quite displeased, the police persecuted that man, raiding his workplace, confiscating part of his professional equipment and keeping it indefinitely for "investigation," spying his computers, etc. Having been indicted and not rich enough to pay good lawyers (like those of Michael Jackson and Woody Allen), not being able to prove his innocence, he finally made the last thing that could reduce his sentence: a guilty plea of having things forbidden in the UK. He was thus jailed.
To cheer him up, an acquaintance sent him postcards with works by various artists. For New Year, he sent him one with a vintage photograph showing two little ballerinas. The postcard was returned with a letter signed by the "Public Protection Department, Offender Management Unit," saying:
Please find enclosed a postcard containing images of children that you have attempted to send to XXX NNN. Due to safeguarding measures, XXX is not permitted any contact with anyone under the age of 18 including photographs. Please refrain from sending in any images of children.
What is the danger represented by this postcard? Will it make the prisoner go berserk? Will he plan to assault the two little ballerinas upon his release from jail? The photograph is copyrighted 2003, so the girls are now adult women. In reality, what matters here is thought crime. The prisoner has bad thoughts, he must be punished for them, and one may not send him any material that can encourage these bad thoughts.
Prisons for profit
The letter carries the logo of G4S, a British multinational private security company. Contrarily to State employees whose job is to uphold the State and its laws, private companies work for profit, and here it is profit made on prison inmates, who have almost no legal means to defend themselves against exploitation. Staff is kept to a minimum and care of prisoners is neglected; so restricting their rights is easier than trying to understand and rehabilitate them. One gets then the consequences: in December 2016, some 600 prisoners took part in a riot at HM Prison Birmingham, operated by G4S.
In a handwritten letter transmitted to family and friends, this prisoner says that he does not see the point in having had a defence: "The whole system is so corrupt that you do not stand any chance." He seems happy to have pleaded guilty, because by doing so he "drew a reasonable judge." He could not expect the truth to emerge: "I've heard so many reports of evidence being blocked in court despite the fact that it is accepted as correct—technical reasons given many times and jury told to ignore them."
Concerning prison management by G4S, he says "Prison is a joke—run by G4S—or at least that is what they claim to do." He points out deficiencies in health care and protection against Covid, as you can get infected despite being in isolation. He was refused distance learning courses under the false pretext that he "will not be allowed any internet access when released," which is not what the judge said. Work on rehabilitation of inmates and follow-up of former prisoners is also lacking: "none of the 'sentence plan' has even started yet. The probation service is just as broken as everything else … with most of the guys going out currently being talked to on the phone."
Past and future articles
I have republished (in revised form) most articles from Agapeta, the remaining material consists mainly of poetry by Ernest Dowson and by John Clare. Having "exhausted" many authors, it takes more and more time to find new material relevant to the blog. Hence the posting frequency has slowed down further: now in 2022, it is one article every five days (in 2021, it was one every four days, and from August 2019 till the end of 2020, it was one every three days).
A surrealist view on Lewis Carroll's Alice
Marvelous Freedom, Vigilance of Desire, the World Surrealist Exhibition held in Chicago in 1976, was organised around "Eleven domains of surrealist vigilance," each one dedicated to a figure from literature or mythology. The first domain was that of Alice. In the catalogue (edited by Gallery Black Swan), she is presented by Ronald L. Papp with the subtitle "the glass door to the voice of hearts." He ends his text as follows:
Alice is courteous to all—"high or low, grand or grotesque, King or Caterpillar"—but she herself is treated kindly only by a few of those whom she meets. She is "wildly curious" and "ready to accept the wildest impossibilities with all that utter trust that only dreamers know." Her beauty revolves around her lust for knowledge, understanding and friendship. She is both woman and child, and because of this—and not because of any "innocence" or "cuteness"—she is the veritable ideal of a being of remarkable grace, overflowing with courage, rebellion and erotic attraction.

Here, where Alice flourishes, the "dreaming eyes of wonder" sweep the chimneys of bourgeois/christian existence and allow our hands to penetrate the rose clouds at any hour, to touch the cheek of revery and love.