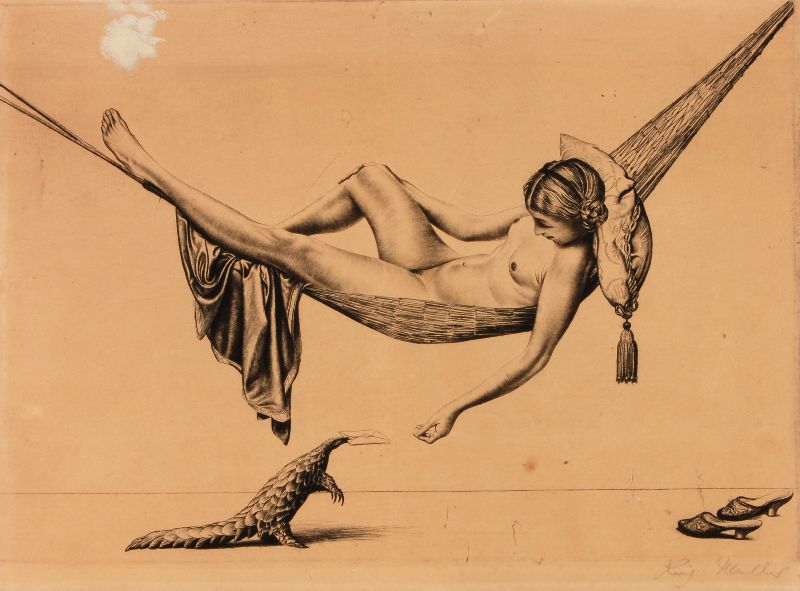 Poets and Lovers vit depuis trois ans, et c'est un petit miracle. Partout se met en place une censure « préventive » d'Internet, où divers opérateurs invoquent toutes sortes de raisons pour bloquer des sites, tandis que des lobbies réactionnaires avides de pouvoir et de subsides publics, sous couvert de « protection des enfants », exigent des opérateurs la censure de divers contenus qu'ils qualifient arbitrairement de « maltraitance d'enfants ».
Dans un climat de haine, de chauvinisme et de militarisme, Poets and Lovers continuera à défendre la poésie, la liberté et l'amour. C'est la seule voie pour faire apparaître le merveilleux dans nos existences.
La poésie au-dessus de tout
Dans la Préface de leur tragédie Loyalty or Love?, publiée en avril 1885 sous leur nom de plume Michael Field, Katharine Bradley et Edith Cooper donnent la citation anonyme suivante :
Qui ne met la poésie au-dessus de tout n'a pas le sentiment de l'histoire même, car l'histoire est le récit des efforts impuissants des hommes pour arriver à cette beauté sévère que nous trouvons dans le grand art.
Cette tragédie relate la répression impitoyable exercée par l'empereur germanique Henri VI à l'encontre de la révolte des siciliens. Voilà une citation qui sonne juste en cette période de violence et de haine : que face à l'oppression, la poésie chante la liberté et élève l'humanité.
Le homard des poètes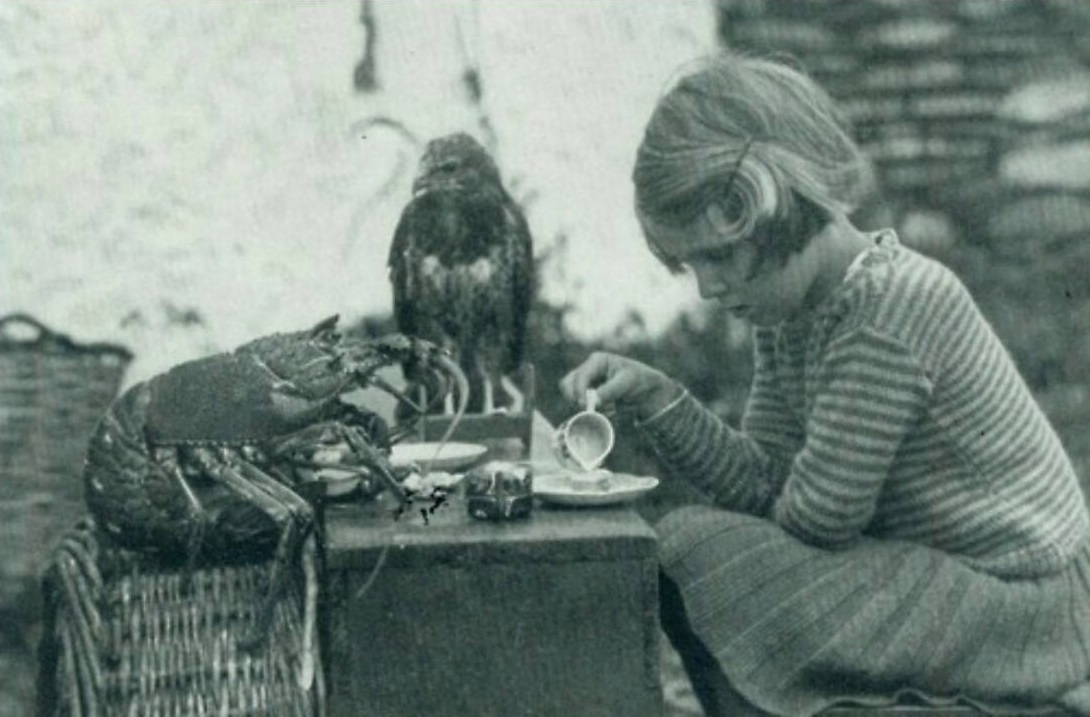 Cette vieille photo de 1938, provenant du blog Bizarre au Havre — une errance contemporaine, montre une petite fille pauvre partageant des petits gâteaux avec un homard et un faucon. Privée des jouets onéreux des enfants riches, elle fait marcher son imagination. Cette faculté se perd-elle, que ses manifestations paraissent aujourd'hui bizarres ?
L'écrivain Gérard de Nerval fit sa première crise de folie le 23 Février 1841. Le 21 mars de la même année, à Paris, non loin des galeries du Palais-Royal, on vit le poète, parfaitement habillé et coiffé, en train de promener un homard vivant et tenu en laisse par un ruban bleu. Interpelé, il rétorqua :
En quoi un homard est-il plus ridicule qu'un chien, qu'un chat, qu'une gazelle, qu'un lion ou toute autre bête dont on se fait suivre ? J'ai le goût des homards, qui sont tranquilles, sérieux, savent les secrets de la mer, n'aboient pas et n'avalent pas la monade des gens comme les chiens, si antipathiques à Goethe, lequel pourtant n'était pas fou.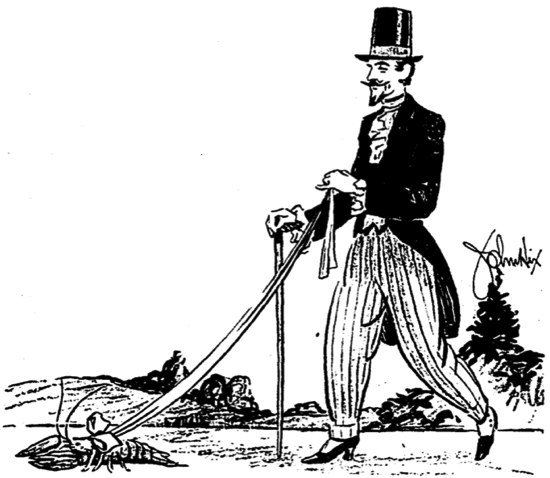 Le homard représente-t-il un emblème, un totem, de la création poétique ?
Je pense que le djaze c'est comme le homard à l'armoricaine ; faut en manger souvent pour comprendre qu'il y a autre chose que son attaque.
— Minou Drouet, Lettre à René Julliard, Arbre, mon ami, p. 149
La magie victorieuse de l'amour
Cultivez l'art, la littérature, la poésie, la beauté. Que vos désirs se fassent intransigeants, qu'ils montent la garde et maintiennent leur vigilance ! Alors l'art, la littérature, la poésie, la beauté se ligueront pour amener l'amour, un oiseau magique au plumage merveilleux, qui s'envolera vers la liberté.
Sous le soleil de Crimée
Apparaît mon Aphrodite
Dans un songe de beauté
C'est un doux poème
Un tableau féérique
C'est un amour céleste
Libre de tout préjugé
Les corps sont beaux
Il n'y a pas d'âge interdit
Sous le soleil de Crimée
D'autres feront la guerre
Nous ferons l'amour
Sous le soleil de Crimée
Я люблю тебя
Милая Виктория