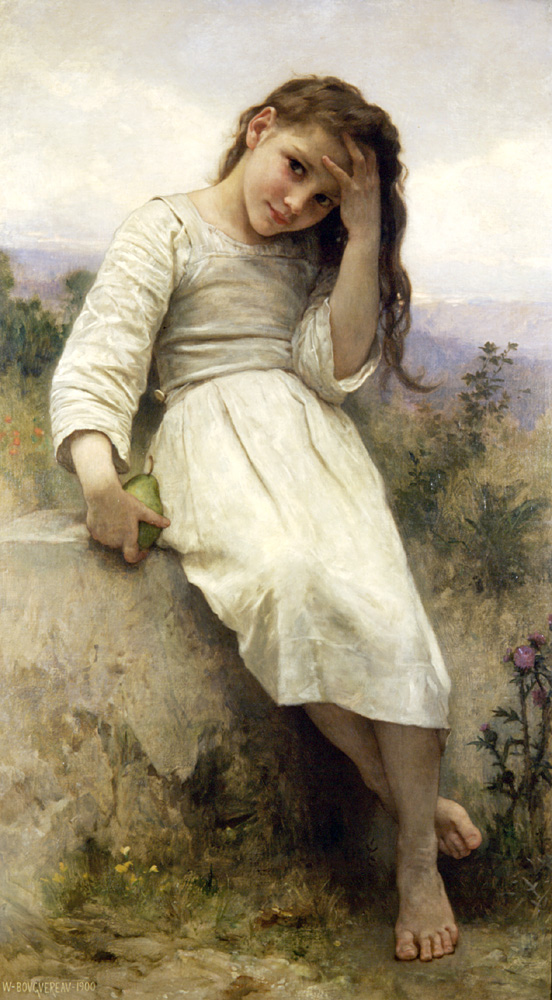 Aleister Crowley (1875–1947) was an English occultist and writer, but foremost a libertine and a very bizarre man. Beside writing strange books, he created cults of which he was the guru. The British popular press called him "the wickedest man in the world."
Like many artists of the epoch, he drank absinthe and wrote an elegy of it, Absinthe: The Green Goddess (see also my post on it). He also made a weird speech before the Oxford University Poetry Society, The Banned Lecture, mocking the bigotry of the Catholic Church and rehabilitating Gilles de Rais.
In 1898 he wrote a collection of erotic poems, White Stains, subtitled "The Literary Remains of George Archibald Bishop, A Neuropath of the Second Empire." According to Rictor Norton, it was published in Amsterdam by Leonard Smithers (the London publisher associated with the Decadent movement) in an edition of 100 copies; most of these were destroyed by British Customs in 1924, but a Limited Edition of 1000 copies was published in London by Gerald Duckworth in 1973.
Most poems are in English, with a few ones in French, but with accents missing. They are sexually quite explicit, Crowley seems rather unhindered in expressing his desires. They alternate heterosexuality and homosexuality, with various unconventional sexual practices. There are also drugs, for instance in "Hermaphrodites Dream" he writes:
Poppy! best flower whose bud
Sends dreams to men that die,
I drain thy drowsy flood
That our impatient blood
May mingle utterly.
It has been said that he wrote this work as a poetical counterpart to the treatise Psychopathia Sexualis by the psychiatrist Richard von Krafft-Ebing, which catalogued all forms of sexual deviance.
Crowley's conception of love is intense but brief. In "A paean in the springtide" he writes:
Love in a night shall live and die,
Love in a day shall wing and fly;
Love in the Spring shall last an hour,
Easily fades a spring-tide flower.
I have selected from this collection a short piece, which seems closest to a declaration of love for a girl, it is the first part of a poem called "Rondels."
Maid of dark eyes, that glow with shy sweet fire,
Song lingers on thy beauty till it dies
In awe and longing on the smitten lyre:
Maid of dark eyes.
Grant me thy love, earth's last surpassing prize,
Me, cast upon the faggots of love's pyre
For love of the white bosom that underlies

The subtle passion of thy snowy attire,
The shadowy secret of thine amorous thighs,
The inmost shrine of my supreme desire,
Maid of dark eyes!
Part 2 of "Rondels" is addressed to a "Boy of red lips."
Source: Aleister Crowley, White Stains (1898), on Ra-Hoor-Khuit Network's Magickal Library; PDF version on To Mega Therion.
Previously published on Agapeta, 2016/09/09.