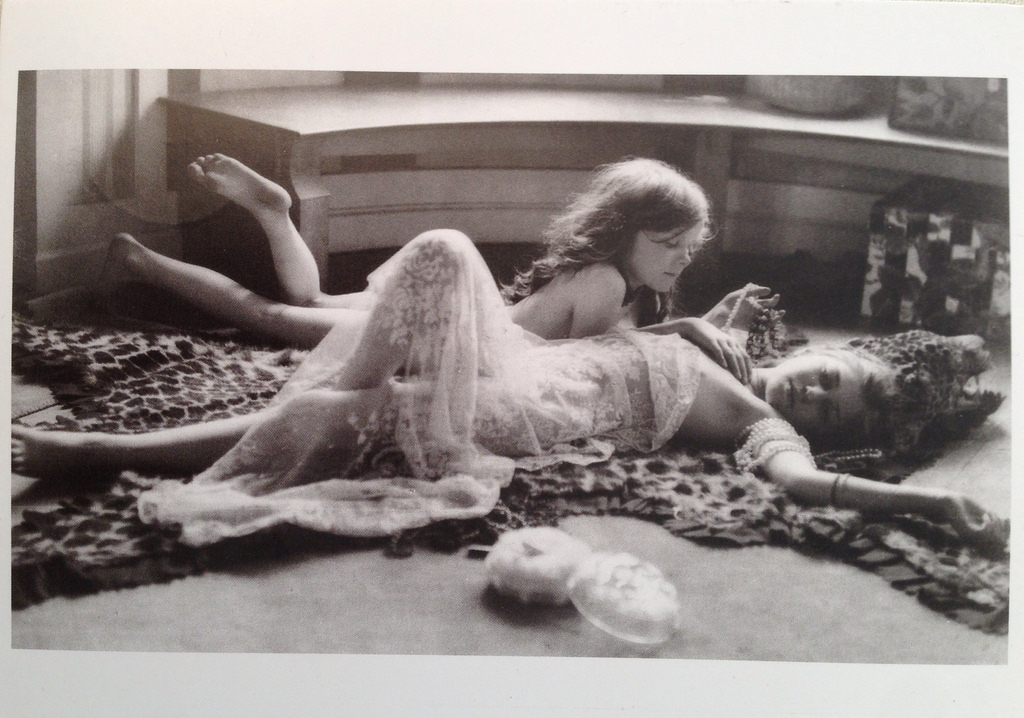 Poets and Lovers, the second version of Agapeta, exists since six months. More precisely, it started at an experimental level on a confidential site on March 17, then it got its current domain name on the 20th. Like Pigtails in Paint, it is hosted by Rainbow Digital Media.
What I publish now
Most posts published so far come from Agapeta, with some corrections and improvements, in particular of layout; for instance, in poems the alignment and indentation of verses should appear correctly on various types of screens ("responsive design"). Also, several images have been replaced by a larger or better version of the same, or by a different one (which I found more appropriate). A few articles underwent a significant revision. Some poems, which had been gathered with others in a single post, are now presented alone.
I have not at all followed the order of posts of Agapeta. Indeed, most poets and artists that filled its first year have not yet been presented in Poets and Lovers: Ernest Dowson, Brooke Boothby, Jean Aicard, Martial, Jean-Michel Caradec, Christophe, etc. Indeed, I preferred to put forward some of my favourite poets: Aleister Crowley, Charles Baudelaire, Hilda Conkling, Minou Drouet, Nathalia Crane and Sabine Sicaud. I also wanted to include what I felt were my best personal poems and essays.
I have also produced new, previously unpublished, articles. First, a few ones which were prepared and scheduled for Agapeta just before it was "suspended," so they could not appear: the two illustrated poems by Graham Ovenden, a poem by William Carlos Williams, and one by myself. I have also introduced some new material, two lesser known poems by Charles Baudelaire, and a new author, Choderlos de Laclos.
On Agapeta, approximately one third of articles were in French. On Poets and Lovers, the proportion of articles in French is at the moment about two fifths.
In the near future, I intend to reproduce from Agapeta the remaining poems by Aleister Crowley, Hilda Conkling, Minou Drouet and Nathalia Crane; I will also present other authors from my previous blog, in particular Antonine Coullet, a young girl poet, then a few songs … Moreover, there will be new articles, for instance I have recently discovered two books of poems by children in the Freinet schools, so I will give short selections from them.
No statistics!
On WordPress, all blogs have viewing statistics from JetPack, so I could discuss those of Agapeta: most viewed articles, countries with the largest share of readers, etc. But on Poets and Lovers I have avoided JetPack and not sought to get any other statistics plugin, so I have absolutely no numbers to present. Maybe that is better, blog statistics can become addictive, and looking for numbers is a kind of vanity that plagues social networks. It is much better to obtain informed opinion on the value of the site or of individual posts.
A copyrighted contemporary poem
Pia Andersson wrote a nice poem titled "The Girl I Used To Be." It tells bout her childhood, and how her tree remembers the girl she was then. Since this poem is copyrighted, I do not reproduce it here. It can be read on Creative-Poems and Poemhunter.
Annabel Lee Tavern in Baltimore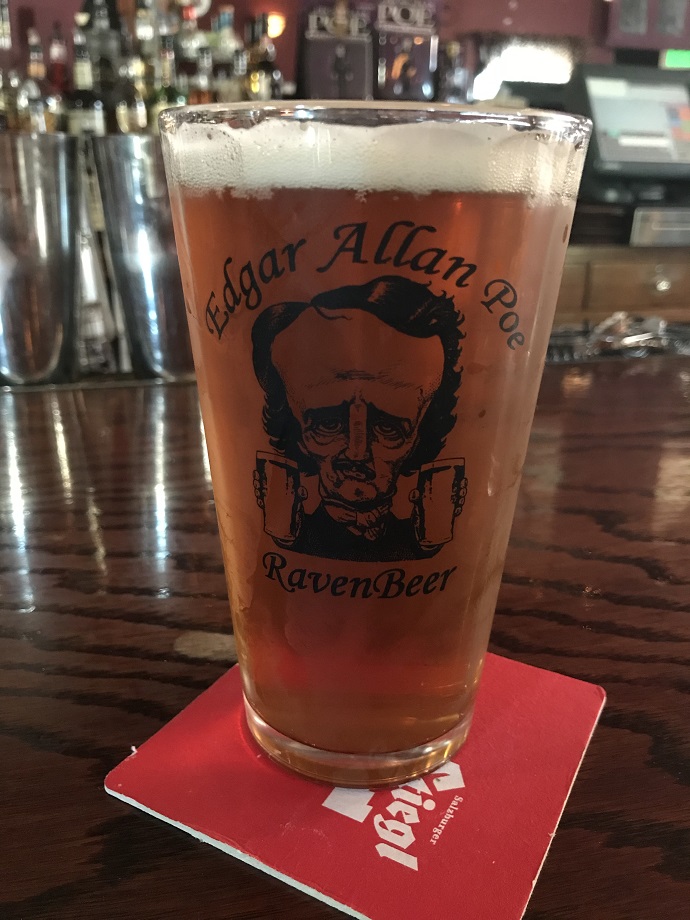 Edgar Allan Poe's best known poems are probably "The Raven" and "Annabel Lee." His mysterious death in Baltimore left a strong trace on this town; for instance the city's football team is called the Ravens. The blog The Baltimore Basics devoted an article to a small restaurant in Baltimore, the Annabel Lee Tavern, where you can drink an Edgar Allan Poe Raven Beer (see above). Indeed, according to the article, "it is believed that Poe knew how to enjoy a good drink when it was needed, as his last noted public sighting before being taken to a hospital was at a bar called Gunner's Hall on East Lombard street." Large-size photographs of the tavern can be seen at the following links: 1st, 2nd, 3rd, 4th, 5th, 6th.
The power of desire
There is powerful myth: if you want something vehemently enough, you will make it happen. The realistic version posits that your desire will push you to act in a way that leads to its realisation. According to the fantastic version, your ideas and your will alone, if strong enough, will influence material reality.
Cristian Mihai published on his blog an interesting article titled "Imagination and obsession" dated January 29, 2017, which was revised into one titled "Imagine" and dated July 28, 2018. He explains how to stretch imagination to its most extreme ends in order to reach what we desire most. Start imagining what you want, its smell, sound and touch, and how it could change your life. Then get obsesssed with it. This will put you into motion, fighting obstacles, and make you attentive to any opportunity, leading you on the way to success. However, you should understand that achieving your goal will not be as beautiful as you hoped it. Thus, you should enjoy the long journey towards your goal, the process of progressively reaching it, not the goal itself.
A deleted WordPress blog titled Emma the Emo's Emo Musings contains as first article a strange one dated August 6, 2011, which was saved on the Internet Archive Wayback Machine: "The Law of Attraction Really Works." The author, a Russian woman who considers herself the imaginary girlfriend of Eivind Berge (a Norwegian men's rights activist), states that the "Law of Attraction," namely that thoughts become things, is "the most powerful Law in the Universe." Thus, thinking whatever one wants will make it happen. Now, "a negative thought is far more powerful than a positive one," so to succeed one should not remain calm, but rather experience deep depression or seething anger on a daily basis. This applies to getting a girlfriend, but beware: one's qualities and the history of one's behavior will be reflected in the appearance and manners of the newly created girlfriend.
Disappeared blogs
Many blogs suddenly stop publishing new posts and then remain frozen in time. Much worse, some blogs disappear completely. I miss in particular Phoos, a blog on WordPress boasting "completely decadent" in its banner, whose complete title was "Phoos: a contemporary take on sexuality in art, film, and photography." It dealt mostly with eroticism in the arts. On the Internet Archive Wayback Machine, only a few shots of the home page were saved, but not the individual posts and images, it seems.
I also appreciated the short-lived small blog The Garden of Change on Blogger, devoted to an analysis of the poem "The Garden of Love" by William Blake. In particular, it pointed out the role of organised religion in destroying the innocent enjoyment of life experienced during childhood, then lost in adulthood. Fortunately, a good deal of it was saved on the Internet Archive Wayback Machine.