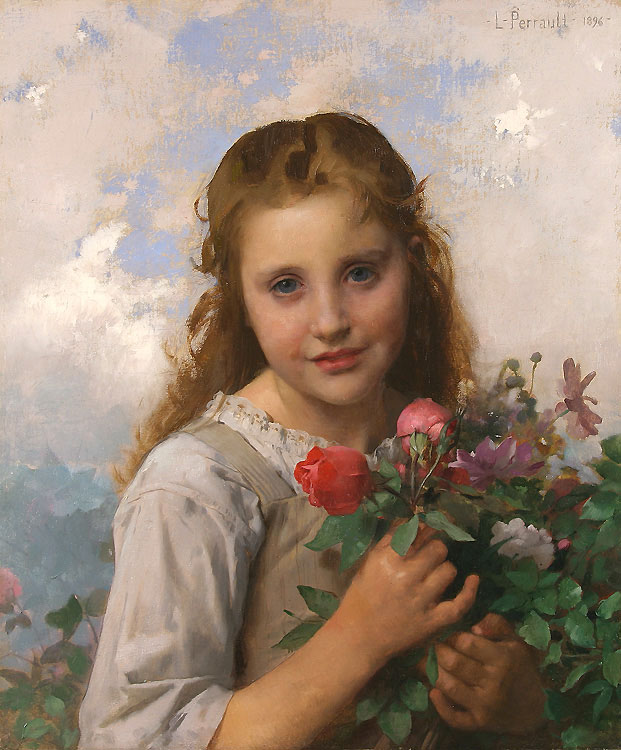 Rosa Mundi, and other love-songs is a collection of 28 numbered poems, first published in 1905. It starts with a very long poem, itself called "Rosa Mundi." Poems numbered 4 to 13 are titled by names of girls. The most charming is the fourth, where a boy secretly offers three flowers to a girl, but in return she has only one secret flower to offer him.
IV.
ANNIE.
by Aleister Crowley
ANEMONES grow in the wood by the stream;
And the song of the spring in our garden
Wakes life to the shape of an exquisite dream;
And reason of passion asks pardon.
I made up a posy by moonlight, a rose,
And a violet white from its cranny,
And a bluebell, and stole, on the tips of my toes,
At the dark of the night to my Annie.
Her window was open; she slept like a child;
So I laid the three flowers on her breast,
And stole back alone through the forest deep-aisled,
To dream of the lass I loved best.
And the next night I lay half awake on my bed,
When—a foot-fall as soft as the breeze!
Oh! never a word nor a whisper she said
To disturb the low song of the trees.
But she crept to my side. Awhile we lay close:
Then: "Have pardon and pity for me!"
She whispered—"your bluebell and violet and rose—
I can give but one flower for three."
Source: Rosa Mundi, and other love-songs (1905), in The Collected Works of Aleister Crowley, Volume III (1907). See the digitisation of the original on David Moews's home page.
Previously published on Agapeta, 2018/03/20.