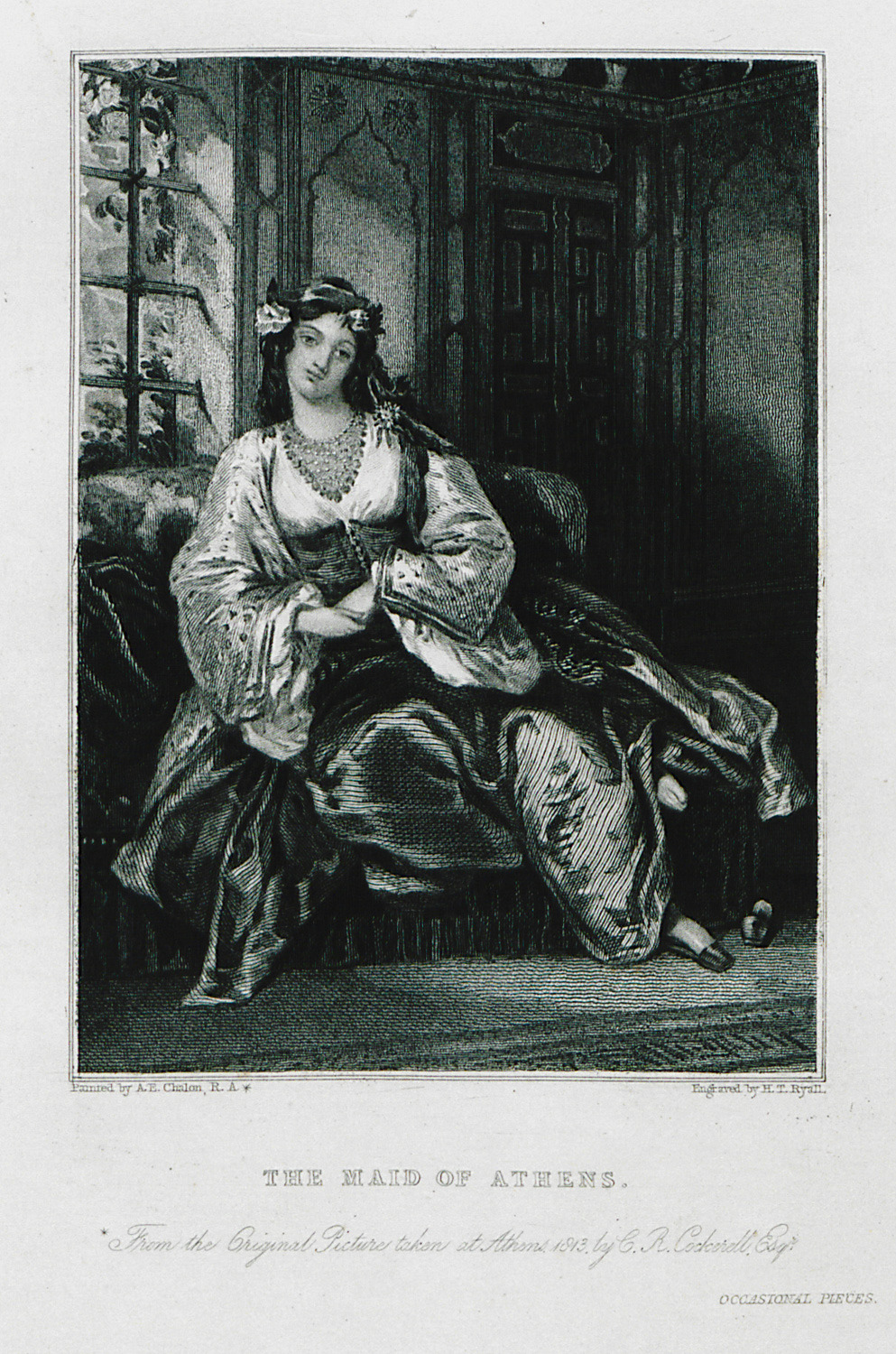 In 1809–10, the poet George Gordon Byron briefly resided in Athens. He fell in love with the 12 years old Teresa Makri (Τερέζα Μακρή), in whose mother's house he lodged. In a letter to Henry Drury he said to be "dying for love of three Greek Girls at Athens," "Teresa, Mariana, and Kattinka." Before departing for Istanbul, he wrote for Teresa the poem "Maid of Athens, ere we part." It was first published in Childe Harold in 1812.
Each stanza of the poem ends with the same Greek refrain "Ζωή μου, σα̃ς α̉γαπω̃," which Byron translated as "My life, I love you!" Note that ancient Greeks had four words for "I love" (philo, ero, stergo and agapo), and Byron used agapo, the 4th one, which denotes a more spiritual form of love (as in Agapeta).
MAID OF ATHENS, ERE WE PART
by George Gordon Byron
Ζωή μου, σα̃ς α̉γαπω̃.
Maid of Athens, ere we part,
Give, oh give me back my heart!
Or, since that has left my breast,
Keep it now, and take the rest!
Hear my vow before I go,
Ζωή μου, σα̃ς α̉γαπω̃.
By those tresses unconfined,
Wooed by each Ægean wind;
By those lids whose jetty fringe
Kiss thy soft cheeks' blooming tinge
By those wild eyes like the roe,
Ζωή μου, σα̃ς α̉γαπω̃.
By that lip I long to taste;
By that zone-encircled waist;
By all the token-flowers that tell
What words can never speak so well;
By love's alternate joy and woe,
Ζωή μου, σα̃ς α̉γαπω̃.
Maid of Athens! I am gone:
Think of me, sweet! when alone.
Though I fly to Istambol,
Athens holds my heart and soul:
Can I cease to love thee? No!
Ζωή μου, σα̃ς α̉γαπω̃.
Athens, 1810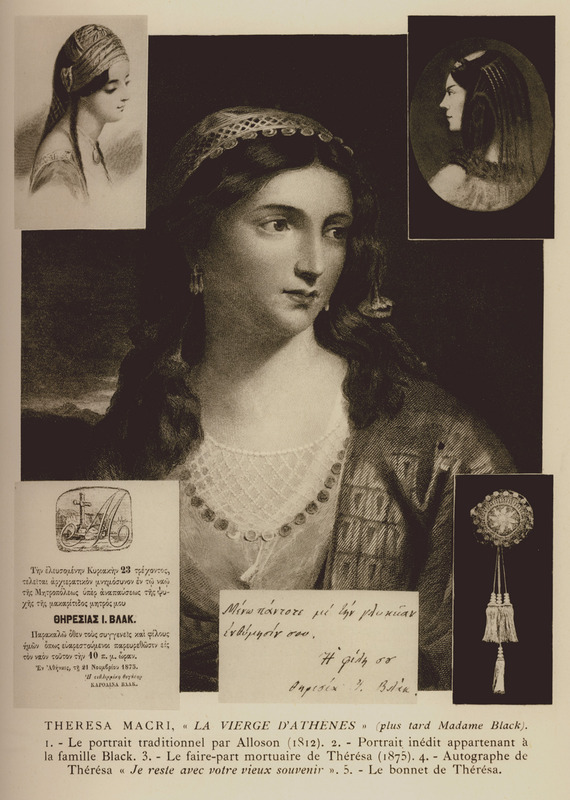 Source of the poem: Wikisource. See also Wikipedia for the context of the poem.
More information on Byron's love for younger girls can be found in Minor-attracted figures in history, Paraphilia Research.
Previously published on Agapeta, 2015/05/16.