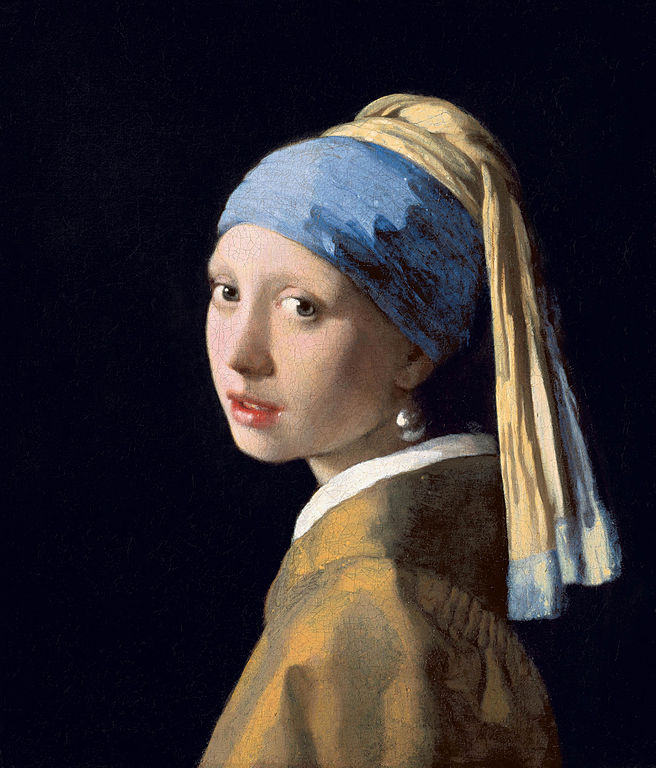 Adam Zagajewski (born in 1945) is a famous Polish poet, essayist, novelist and translator. In his youth, he became well-known as one of the leading poets of the "Generation of '68" or "New Wave" writers in Poland, and throughout the 1970's and early 1980's he supported through his writings the opposition to the Polish regime. Later he took some distance from politics and his writings assumed an increasingly philosophical and existential nature.
Zagajewski admires Vermeer, and he has devoted a poem to the famous painting "Girl with a pearl earring". Here is its English translation by Clare Cavanagh from the collection Mysticism For Beginners, or by Renata Gorczynski:
Vermeer's Little Girl
by Adam Zagajewski
Vermeer's little girl, now famous
watches me. A pearl watches me.
The lips of Vermeer's little girl
are red, moist, and shining.
Oh Vermeer's little girl, oh pearl,
blue turban: you are all light
and I am made of shadow.
Light looks down on shadow
with forbearance, perhaps pity.
This poem has also been translated in Spanish and in Italian, being chosen as the title of a collection of translated poems.
Biographical and bibliographical information aout Zagajewski can be found on the websites of the Poetry Foundation, the Academy of American Poets, the Adam Mickiewicz Institute, and the Poetry International Archives (see also a previous entry).
Previously published on Agapeta, 2018/12/18.