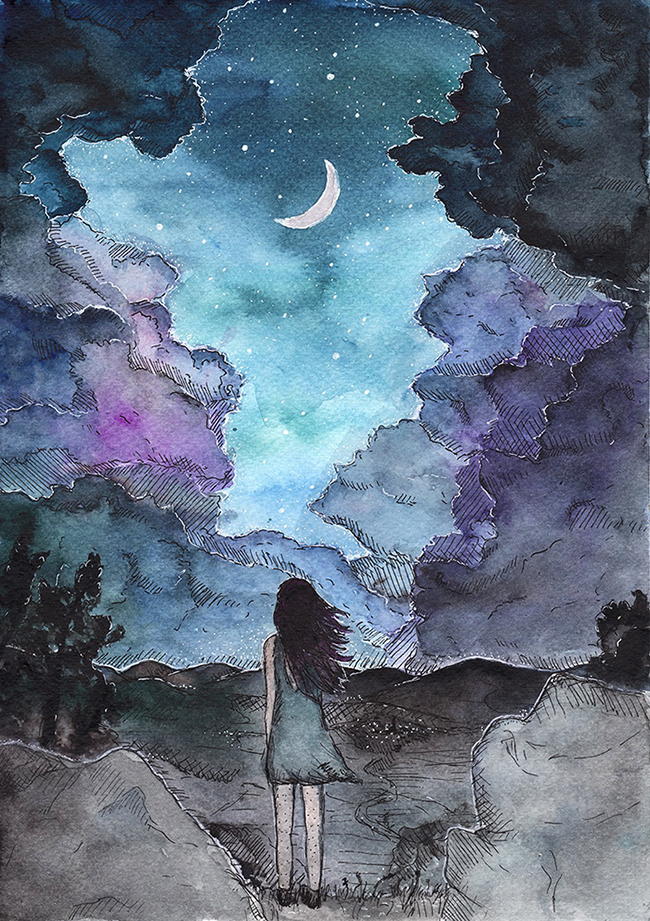 The eighth poem of Rosa Mundi, and other love-songs tells us that the beauty, the kisses and caresses of the loved Italian girl will not last, in the same way as night must soon end with sunrise. There is no salvation in an afterlife, so we must enjoy the pleasures of earthly life without delay, thus live the bliss of the short love night.
VIII.
FLAVIA.
by Aleister Crowley
I KISSED the face of Flavia fair,
In the deep wet dews of dawn,
And the ruddy weight of my lover's hair
Fell over me and held me there
On the broad Italian lawn.
And the bright Italian moon arose
And cleft the cypress grove;
For sadness in all beauty grows,
And sorrow from its master knows
How to appear like love.
Alas! that Flavia's gentle kiss,
And Flavia's cool caress,
And Flavia's flower of utter bliss
Must fade, must cease, must fall and miss
The height of happiness.
The moon must set, the sun must rise,
The wind of dawn is chill.
Oh, in this world of miseries
Is one hour's pleasure ill to prize?
Is love the means of ill?
Oh, if there were a God to hear!
Or Christ had really given
His life! Or did a Dove appear
Bearing a rosebud, we might fear
Or hope for hell or heaven.
Alas! no sign is given. But short
Bliss of the earth is ours;
The kiss that stops the avenging thought;
The furtive passion shrewdly caught
Between the summer flowers.
So, Flavia, till the dawn awake
Cling close, cling close, as this is!
While moonlight lingers on the lake,
Our present happiness we'll take
And fill the night with kisses!
Source: Rosa Mundi, and other love-songs (1905), in The Collected Works of Aleister Crowley, Volume III (1907). See the digitisation of the original on David Moews's home page.
Previously published on Agapeta, 2018/05/04.