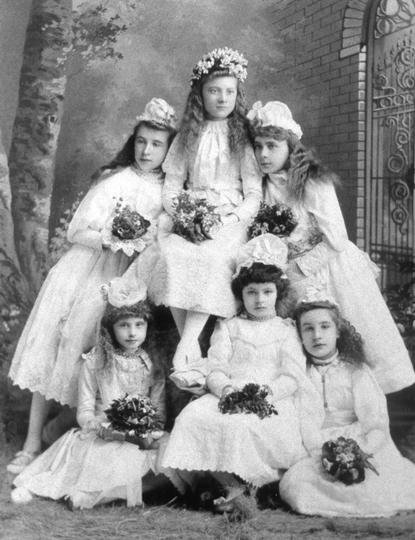 About April 1836, Harriet Virginia Scott, a schoolgirl in Richmond, asked Edgar Allan Poe to compose a poem for her to recite to the Queen of the May. He complied by writing four or five stanzas. About eighty years later (between 1911 and 1917), she remembered one of them and sent it to J. H. Whitty, who published it in the second edition of Complete Poems (1917).
MAY QUEEN ODE

Fairies guard the Queen of May,
Let her reign in Peace and Honor —
Every blessing be upon her;
May her future pathway lie
All beneath a smiling sky.
Source: The Edgar Allan Poe Society of Baltimore.
Previously published on Agapeta, 2017/05/01.