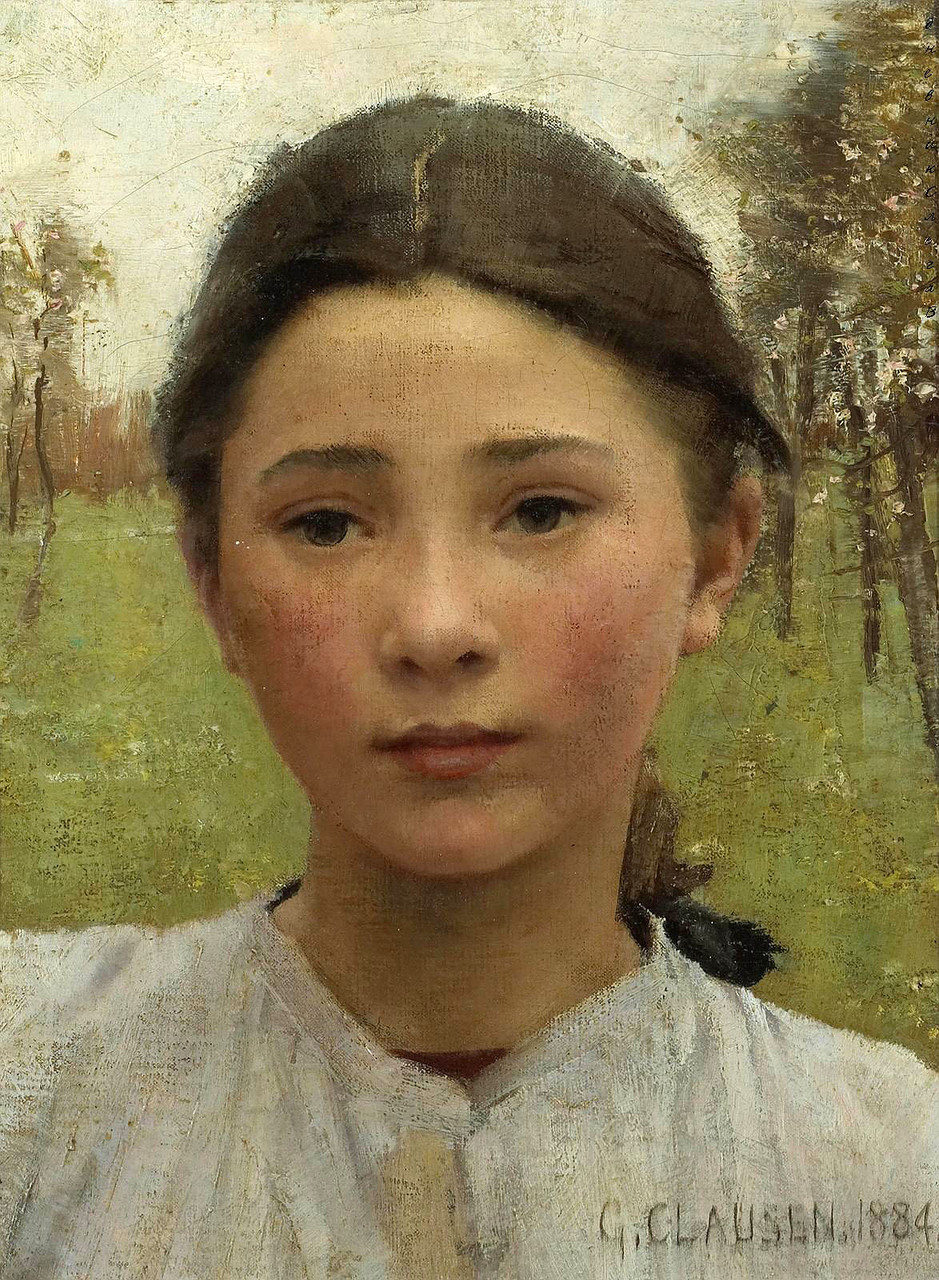 I present today a beautiful love poem devoted to a girl, published in Boudoir Ballads (1876). For six months, from January to June, the poet lived a passionate love affair with a young girl. But love, like a rose, finally wilts, and only remains its soft fragrance.
C O U L E U R D E R O S E.
A six months' courtship.
I.
HER soft sables, you must know,
Kept off winter's frost and snow,
And the cruel wind did blow
When we met:
The demurest little nun,
Though she'd sometimes change in fun,
Like a snowflake in the sun,—
Little pet!
II.
Pray what meant those frequent sighs,
When those fathomless brown eyes
Sometimes gazed with glad surprise
Into mine?
It was joy to be alone,
With my arm around her zone,
And to claim her for my own
Valentine!
III.
'For the romping wind of March
Was she bending like a larch,
As her glance seemed yet more arch
Through her curls:
Came in view the ankles neat,
Were revealed the dainty feet,
And the chaussure of my sweet
Girl of girls!
IV.
Ah! my brightest fay of fays
Was most fickle in her ways,
In chameleon April days—
Sun and rain!
She would sometimes be put out,
She would laugh or cry and pout;
Smiling through her tears in doubt,
Joy and pain!
V.
But in May so freshly fair
She would cull its blossoms rare,
Just to twine them in her hair—
Gay and wild:
A sweet pæan of perfume,
A gay sunny song of bloom,
She would chase away all bloom—
Laughing child!
VI.
In the balmy summer time,
With gay roses in their prime,
No one deems it is a crime
Then to 'spoon'!
So sub rosâ 'neath bright bow'rs,
Over-heard by blushing flow'rs,
Did I whisper through sweet hours
Once in June!
VII.
Ah! her cheek will shame the rose,
With the tint that comes and goes,
And more radiantly glows,
When it's prest!
Whilst her loving eyes flash bright,
With a sweet and sparkling light,
And white roses scarce look white
In her breast!
VIII.
As the bee booms round the bed,
Where the petals pink are shed,
Sweetest honey from the red
Softly sips:
So in moments half-divine,
In sweet rapture I entwine
A slim waist whilst stealing mine—
From her lips!
IX.
O! when summer skies were blue,
And we fancied hearts were true,
While the long day loving through—
Who'd suppose?
Our grand castles built in Spain,
Or that love could ever wane,
And its fragrance but remain,
Like the rose?
In 1886 Ashby-Sterry published a second collection of verse, The Lazy Minstrel. It included a slightly modified version of several poems from Boudoir Ballads, in particular of "Couleur de Rose," where the original poem's 8th stanza was removed, and the 7th was modified and placed before the 6th.
Source of the poem: Joseph Ashby-Sterry, Boudoir Ballads, London: Chatto and Windus, Piccadilly (1876).
Previously published on Agapeta, 2018/09/01.