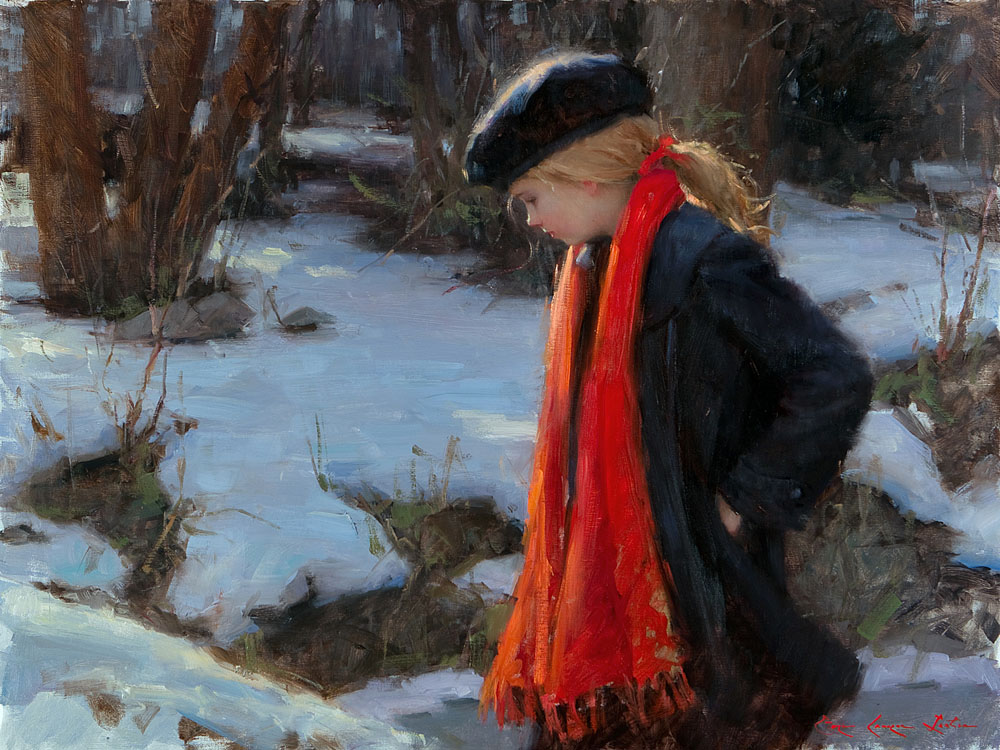 Wilfrid and Alice Meynell had eight children: Sebastian, Monica, Everard, Madeleine, Viola, Vivian, Olivia, and Francis. In the "Biographical Note" introducing the book Selected Poems of Francis Thompson, Wilfrid Meynell writes of Francis Thompson:
The children of the family in London, into which he was received, were the subjects of Poppy, The Making of Viola, To Monica Thought Dying, To my Godchild—all in the first book of Poems; while two of their number have a noble heritage in Sister Songs. Constant to the end, when he died some newly pencilled lines were found, addressed "To Olivia," a yet younger sister, recalling the strains of fifteen years before.
Indeed, this poem dedicated to the youngest Meynell daughter, born in 1890, was published by Wilfrid Meynell several years after Thompson's death in 1907.
Here the poet says that he fears loving Olivia precisely because she is a child and not a woman. Indeed, as she grows up, she might change her feelings and stop loving him.
TO OLIVIA
I FEAR to love thee, Sweet, because
Love's the ambassador of loss;
White flake of childhood, clinging so
To my soiled raiment, thy shy snow
At tenderest touch will shrink and go.
Love me not, delightful child.
My heart, by many snares beguiled,
Has grown timorous and wild.
It would fear thee not at all,
Wert thou not so harmless-small.
Because thy arrows, not yet dire,
Are still unbarbed with destined fire,
I fear thee more than hadst thou stood
Full-panoplied in womanhood.
Source of the poem: The works of Francis Thompson, Poems: Volume 1, New York: Charles Scribner's Sons (1913), available on Internet Archive. Hypertext transcriptions of the poem are given in PoemHunter and PoetryNook.
Previously published on Agapeta, 2016/08/08.