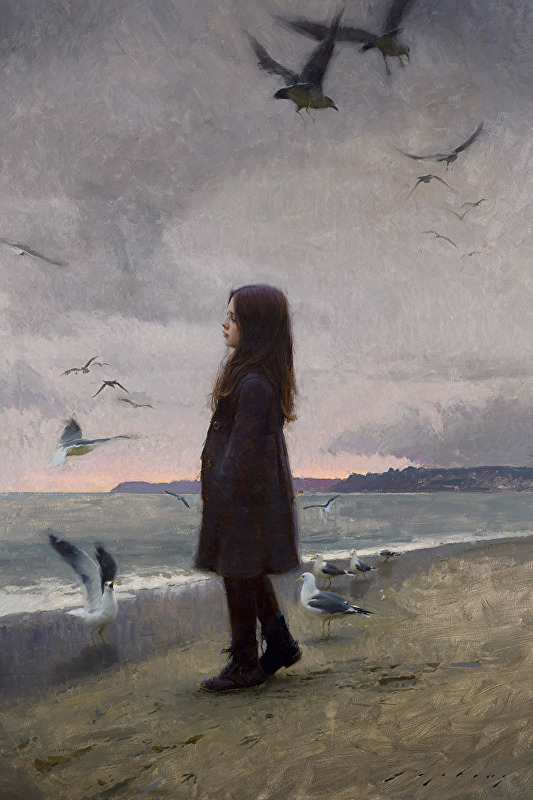 The poet bids farewell to the child whose smile was the sweetest thing in his life, and she will remain his dearest memory.
SONNETS
OF A LITTLE GIRL
(VI)
For the last time, perhaps for weary years
Perhaps for ever, I have looked upon
Thy fair fair face;—those grey eyes that have shone
Such comfort on me when the foul fiend fear's
Gaunt haggard laugh would mock me and hot tears
For very loathing of my life rain down,
That trusting smile the one thing sweet I've known
I' the bitterness of life—all disappears.
Farewell, dear saint, I leave thee and I lay
No tax upon thy memory though God knows
This sobbing sea that sadly ebbs and flows
Shall not more surely each returning day
Cling to the callous shore than I in thee
Behold my drear life's dearest memory.
Source of the poem: Poésie Schublade, in Ernest Dowson Collected Poems, R. K. R. Thornton with Caroline Dowson (editors), University of Birmingham Press (2003).
This poem was included in a post published on Agapeta, 2015/02/03.