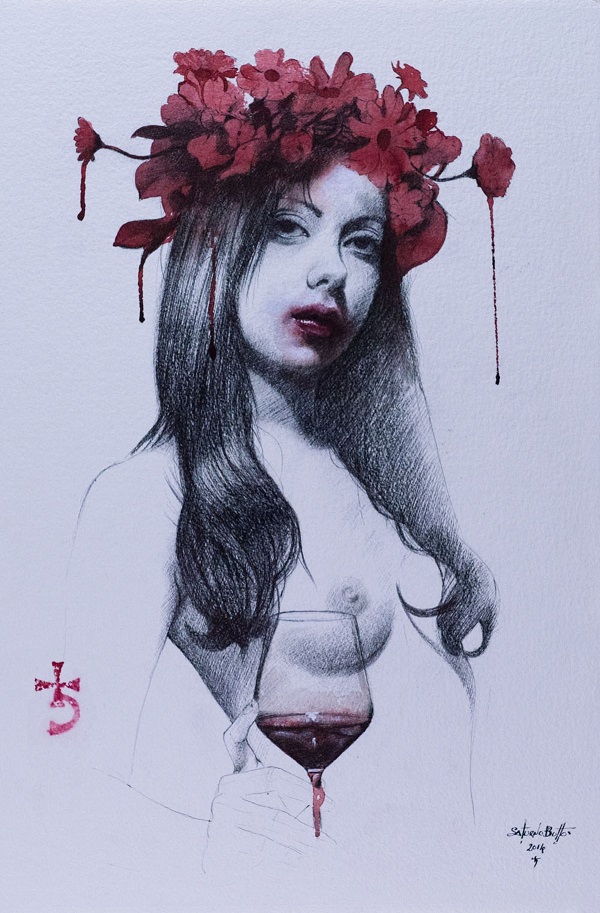 In Greek mythology, Maenads were the female followers of Dionysus, the god of winemaking and ecstasy. Dowson cultivated the ecstasy of alcohol, while his love life was split between a platonic devotion for little girls and purely sensual affairs with adult women, often prostitutes met in bars. In this poem, he contrasts the pleasures of wine and women with the virginal beauty of young girls.
RONDEAU.
Ah, Manon, say, why is it we
Are one and all so fain of thee?
Thy rich red beauty debonnaire
In very truth is not more fair,
Than the shy grace and purity
That clothe the maiden maidenly;
Her gray eyes shine more tenderly
And not less bright than thine her hair,
Ah, Manon, say!
Expound, I pray, the mystery
Why wine-stained lip and languid eye,
And most unsaintly Maenad air,
Should move us more than all the rare
White roses of virginity?
Ah, Manon, say!
Source of the poem: Decorations, in Ernest Dowson Collected Poems, R. K. R. Thornton with Caroline Dowson (editors), University of Birmingham Press (2003). The poem can also be found in The Poems of Ernest Dowson on ELCore.Net.