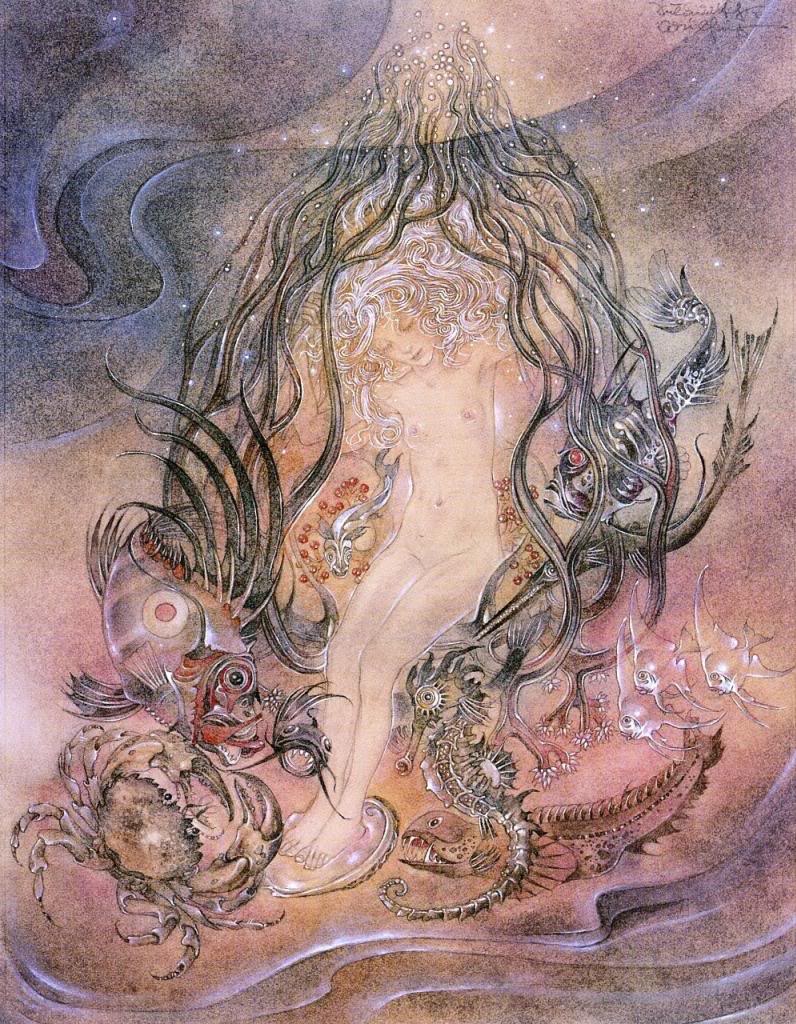 A sweet little poem giving hope to grieving hearts, from Shoes of the Wind, Hilda's second collection.
MERMAID
by Hilda Conkling
DO not grieve,
Do not be unhappy,
Do not look about
As though you saw nothing!
Soon the black, the dark green ocean
Will come back . . .
Will clash against the rocks
On the sliding sand . . .
Soon the sun will come from the eastern horizon
Up from great blue hills
To change the water to glittering heaps
Of pearls. . . .
Then you will remember!
Source of the poems: Hilda Conkling, Shoes of the Wind, A Book of Poems (1922), from the digitisation of the original edition on Internet Archive.
This poem was included in a post published on Agapeta, 2016/10/21.