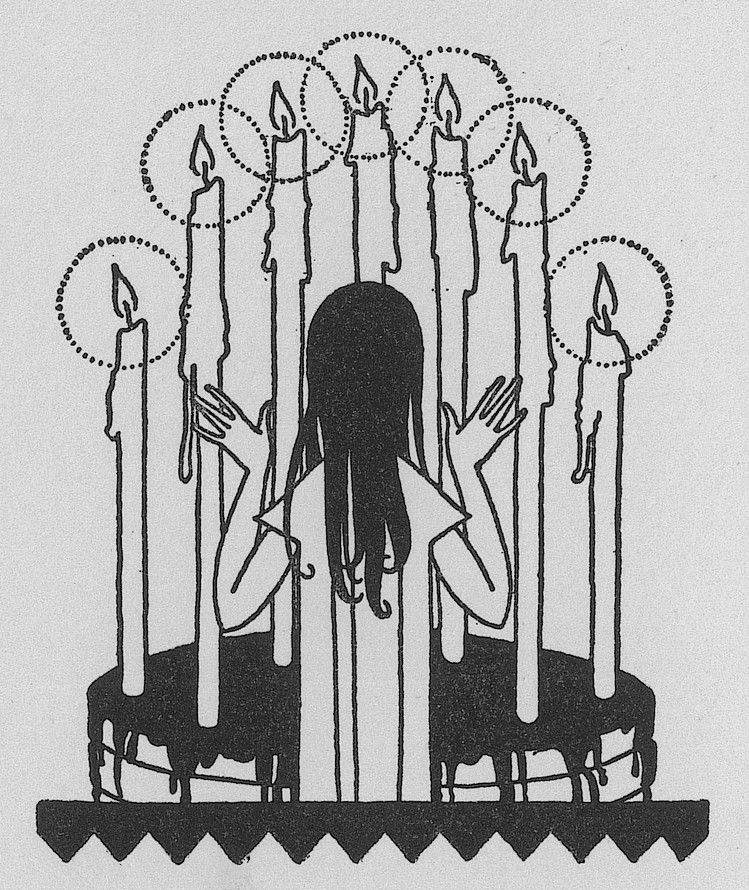 A birthday wish from a 13-year-old girl to one reaching age 7. This poem and the accompanying illustration were included in the 7th anniversary celebration on Pigtails in Paint.
THE BIRTHDAY
To Julie Bridwell
JULIE had a birthday,
Mother made acclaim;
Seven soulful candles
Waved their flags of flame.
Ferryboats were tooting,
Trying to be sweet;
Sets of verses scooted
Down from Henry Street.
Ev'ry place was happy—
Even New York Bay;
Sea Gulls flew in sevens,
Honoring the day.
Source of the poem and the illustration: Nathalia Crane, The Singing Crow and Other Poems. Illustrated by Mac Harshberger. Albert & Charles Boni, New York (1926).
Previously published on Agapeta, 2018/02/18.