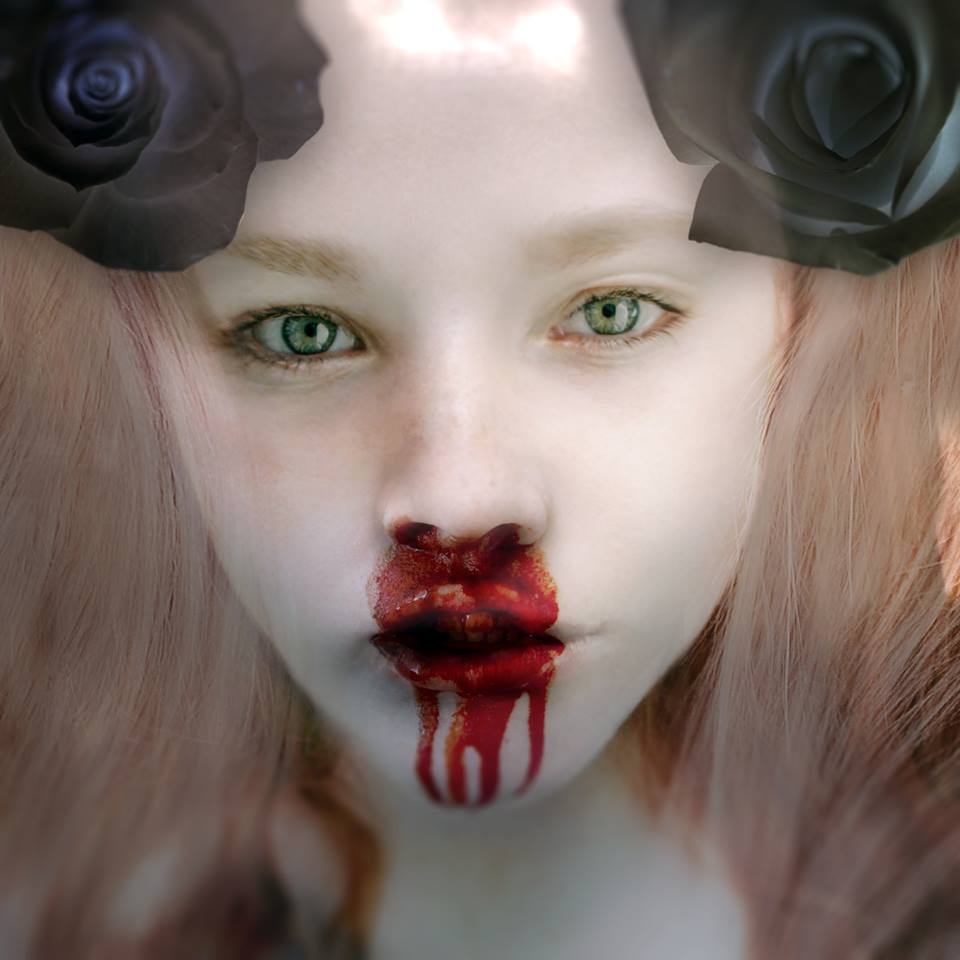 The collection Oracles, subtitled The Biography of an Art, consists of unpublished poems written by Crowley between 1886 and 1903. It was first published in 1905, then included in Volume II of The Collected Works of Aleister Crowley (1906), where the editor mentions:
Concerning the title Crowley writes, "The sense is of dead leaves drifting in the dusty cave of my mind."
My first choice in it is a strange love poem, both sensuous and grim.
MY WIFE DIES
by Aleister Crowley
THE sun of love shone through my love's deep eyes
And made a rainbow of her tender tears,
And on her cheeks I saw a blush arise
When her lips opened to say, loverwise,
"I love"—and light broke through the cloud of fears
That hid her eyes.
The storm of passion woke in her red lips,
When first they clung to mine and rested there;
Lightnings of love were eager to eclipse
That earlier sunshine, and her whole soul clips
My soul—I kissed out life, within her hair
Upon her lips.
We parted lips from lips and soul from soul
To new strange passions in unholy lands,
Where love's breath chars and scorches like a coal.
So she is dead to-day—the sweet bells toll
A lost, lost soul, a soul in Satan's bands,
A lost, lost soul!
Source of the poem and quote: Oracles, in The Collected Works of Aleister Crowley, Volume II (1906). See the digitisation of the original on David Moews's home page, and the simple text online version by The Hermetic Library.
Previously published on Agapeta, 2017/12/05.