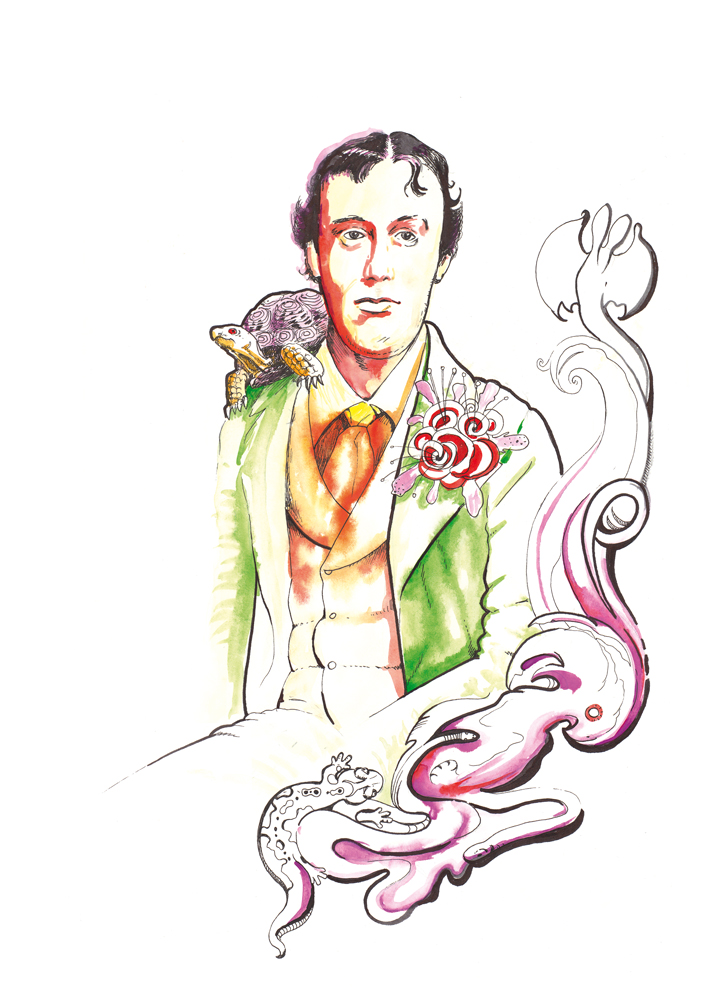 I have chosen the following love poem from Stenbock's second collection Myrtle, Rue and Cypress. The Latin subtitle is inspired by the starting verse of the Canticle of Canticles of Solomon in the Bible: "Osculetur me osculo oris sui quia meliora sunt ubera tua vino," which translates as "Let her kiss me with the kiss of her mouth; for thy breasts are better than wine." The first two verses indeed follow it, replacing "breasts" by "love" (since the beloved was probably a boy).
The gender of the beloved is well concealed (Stenbock being an adept of "The Love that dare not speak its name"), so one can imagine that the poem is addressed to a young girl …
SONNET II.
'Osculet me osculis oris sui.'
AH, kiss me with the kisses of thy mouth,
Thy love is sweeter to mine heart than wine,
Sweeter than sleep from some strange anodyne,
Sweeter than spices, gathered in the South,
Or hidden well-water in time of drouth;
And let thine arms about mine head entwine,
Mine own belovèd, seeing thou art mine,
And kiss me with the kisses of thy mouth.
Ah sweet, mine heart is ravished utterly
By thy fair body fashioned without fleck,
By one long look that limmereth from thine eye,
By one long lock that leaneth down thy neck.
Kiss me with kisses, love, I faint, I pine,
Thy love is sweeter to mine heart than wine.
Source of the poem: Myrtle, Rue and Cypress: A Book of Poems, Songs, and Sonnets, Hatchards, Picadilly, London (1883), reprint by Hermitage Books (1992), digitised on Internet Archive.
Previously published on Agapeta, 2018/10/25.