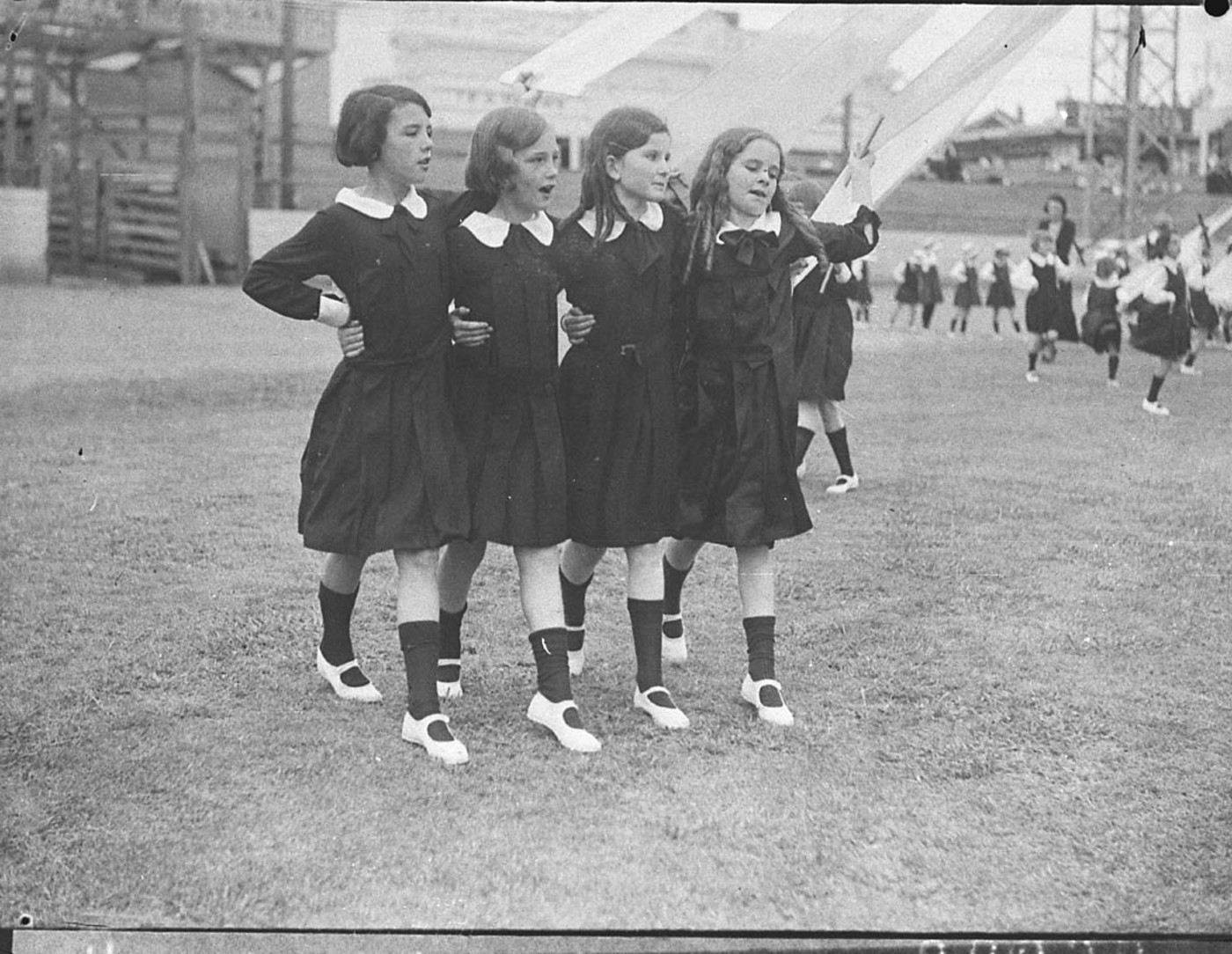 Here is a poem celebrating the beauty and charm of four schoolgirls aged from 10 to 16. They are ready to seduce and ensnare future husbands. Again, Ashby-Sterry states his special fondness for the one aged 16.
T W O A N D T W O:
A Song of School Girls.
I.
COME the little ones in frocks,
With their broidered knickerbocks,
And their tangled sunny locks—
Laughing crew!
Come the dimpled darling pets,
With their tresses all in nets,
And their snow-white pantalettes
Just in view:
Come the gay and graceful girls,
With their chignons and their curls—
Sweetest string of Beauty's pearls,
Two and two!
II.
What delicious laughter trills,
When rude BOREAS half wills,
Just to flutter fairy frills
All askew!
And as petticoats are short,
Frequent glimpses may be caught—
Though p'r'aps this may be naught
Unto you—
Of small, deftly booted feet,
Of slim legs and ankles neat,
Passing by you much too fleet
Two and two!
III.
On the Book of Beauty's page
Fairer girls of ev'ry age,
Skilful artist, I'll engage,
Never drew.
Tender Ten may dote on toys,
While for Twelve jam tarts have joys,
Feat Fourteen's in love with boys—
Not a few;
And sweet, bonny, bright Sixteen
Wears an arch coquettish mien,
As they walk upon the Green
Two and two!
IV.
Here the coming flirt appears,
With the belle of after-years,
And the beauty even peers
May pursue:
Each Lilliputian fair
Gallant Guardsmen may ensnare,
Or enthral a millionaire,
And subdue!
Who would think such mischief lies
In the future of their sighs,
Or such pretty childlike eyes—
Two and two?
V.
There are eyes of peerless brown,
That in time may take the town;
There are others drooping down—
Black or blue—
Whose bright flashes you may find
Will be-dazzle—nay, may blind—
E'en the wisest of mankind,
False and true.
Pouting lips we cannot miss,
Sweet foreshadowings of bliss—
Which, in truth, seem made to kiss
Two and two!
VI.
When school studies are all done,
And life's lessons have begun,
And rich lovers, one by one,
Gladly sue:
When each bright-eyed little pet,
Leaves De Porquet for Debrett;
Or perchance a coronet
Comes to woo—
They have learnt, for after-life,
That the husband and the wife
Should together face its strife
Two and two!
Source of the poem: Joseph Ashby-Sterry, Boudoir Ballads, London: Chatto and Windus, Piccadilly (1876).
Previously published on Agapeta, 2018/06/23.