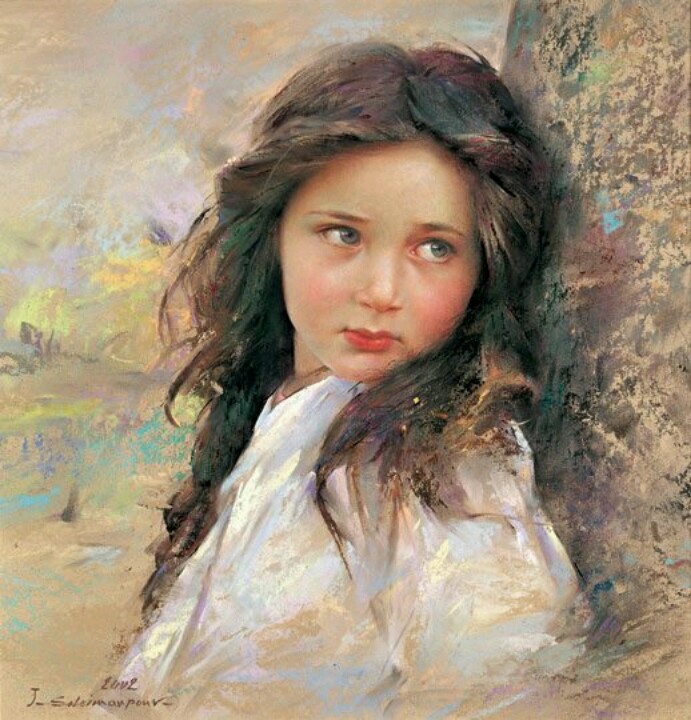 A beautiful poem, romantic and sensuous, a nostalgic memory of the love once shared with a young girl. The first verse tells of 'pure grey eyes,' an expression that Ernest Dowson would often use in his poems about children in Poésie Schublade, his collection of early poetry published long after his death.
R E G R E T S.
I.
O FOR the look of those pure grey eyes—
Seeming to plead and speak—
The parted lips and the deep-drawn sighs,
The blush on the kissen cheek!
II.
O for the tangle of soft brown hair,
Lazily blown by the breeze;
The fleeting hours unshadowed by care,
Shaded by tremulous trees!
III.
O for the dream of those sunny days,
With their bright unbroken spell,
And the thrilling sweet untutored praise—
From the lips once loved too well!
IV.
O for the feeling of days agone,
The simple faith and the truth,
The spring of time and life's rosy dawn—
O for the love and the youth!
Source of the poem: Joseph Ashby-Sterry, Boudoir Ballads, London: Chatto and Windus, Piccadilly (1876).
Previously published on Agapeta, 2018/07/27.