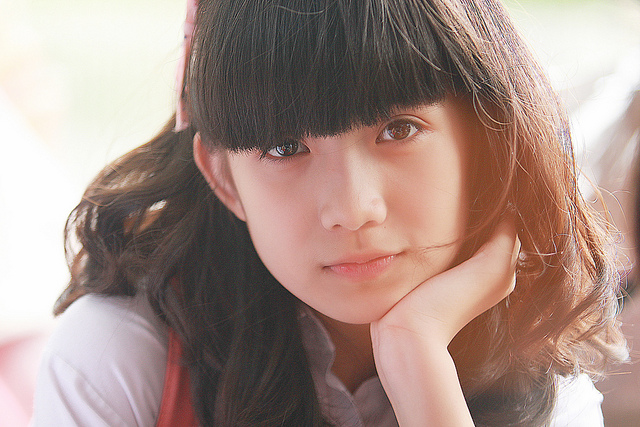 Ernest Dowson wrote around 1885 a series of 7 "Sonnets of a Little Girl," followed by an 8th called "Epilogue." In his lifetime, only two were published: the 4th in November 1886 and a modified version of the 8th in November 1896; the latter with the title "A Last Word" is the last poem in verse in his final collection Decorations: in Verse and Prose(1899).
In the first poem of the series, Dowson tells us that life is full of disappointments, but its only consolation is a child's love. There is a paradox in it, as he says "all things die and wane, save this alone." Indeed, Dowson's published poetry shows that he was aware that childhood is by nature a transient state, and that a child's love is an ephemeral experience, to be enjoyed for a short time, as the child will forget and change her mind while growing. Of this love, only will remain a fleeting and dreamlike image, a nostalgic memory of the past, as in "A Mosaic."
SONNETS
OF A LITTLE GIRL
(I)
When life doth languish midst the bitter wrong
That riots everywhere, when all hopes fail,
And comfort is most weak and doubt most strong,
And friends are false and woman's troth proves frail,
And all thy soul for very life-sickness
Doth long to end, there yet is one sweet thing,
One fresh oasis in the wilderness
Of this sad world whereunto thou shalt cling
As to salvation—a child's tender love.
Ah do not doubt it—all things die and wane,
Save this alone; this only lasts above,
The lingering rule of weariness and pain,
This love alone is stingless and can calm
Life's fitful fever with its healing balm.
Source of the poem: Poésie Schublade, in Ernest Dowson Collected Poems, R. K. R. Thornton with Caroline Dowson (editors), University of Birmingham Press (2003).
This is a revised version of a post previously published on Agapeta, 2015/01/11.