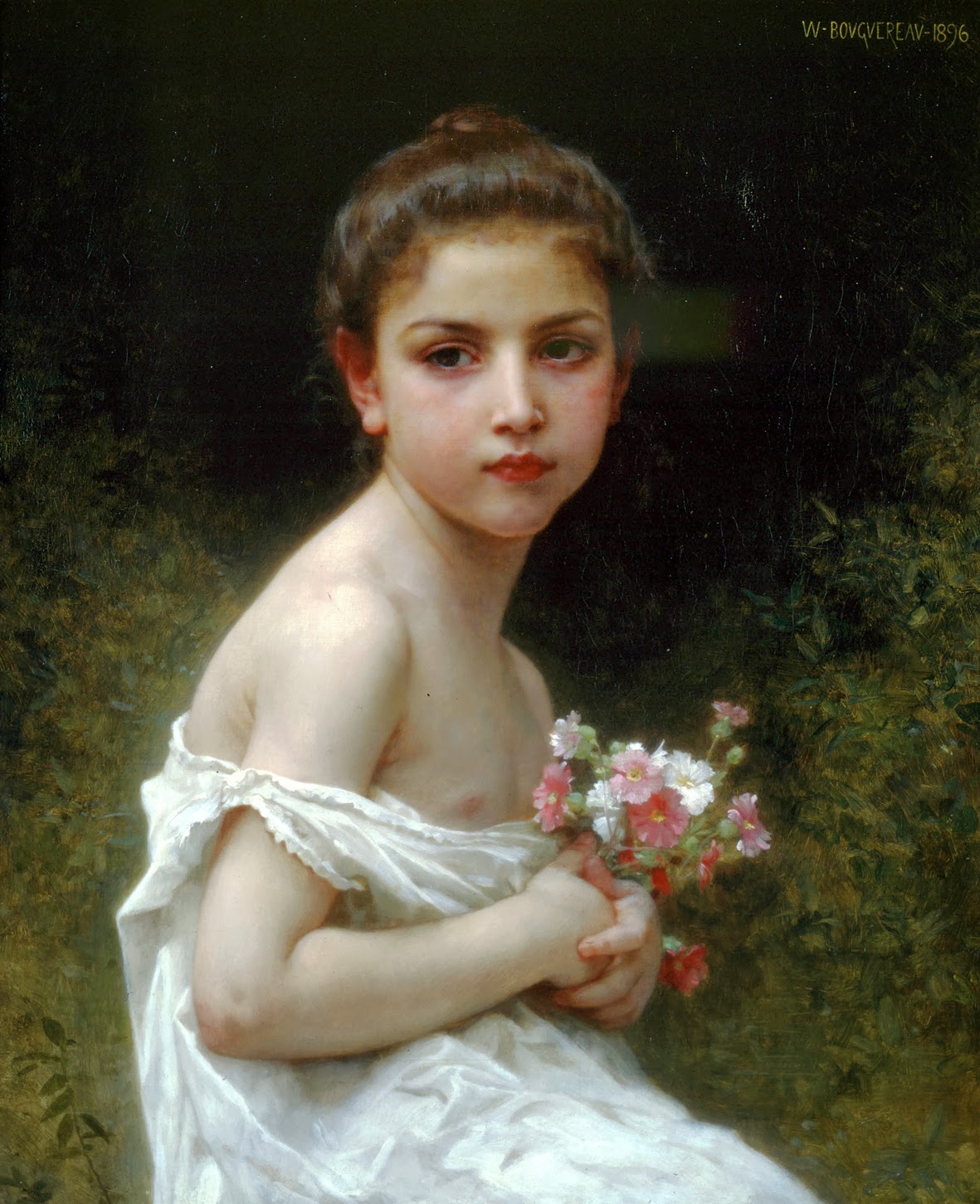 My next choice is a beautiful poem found in the part titled Songs and Ballads of Poems Descriptive of Rural Life and Scenery, John Clare's first collection of poetry, published in 1820.
Here the poet compares the charms of his beloved with nature's beauties: her cheek with roses and carnations, her lips with ripe cherries and red coral, her eyes with a pulpy plum and the azure sky, finally her kiss with the perfume of flowers; but each time, nature's marvels pale in comparison to the girl of his heart.
HER I LOVE
ROSE, in full blown blushes dyed,
Pink, maturely spread,
Carnations, boasting all their pride
Of melting white and red,
Are charms confess'd by every eye;
But, ah! how faint they prove
To paint superior charms, when nigh
The cheek of her I love.
Ripe cherry on its parent tree,
With full perfection grac'd,
Red coral in its native sea,
To all advantage plac'd;
What charms they boast the eye to please,
And beauty to improve:
But, ah! all's lost, when match'd with these
The lips of her I love.
The pulpy plum, when ripeness swells
Its down-surrounding blue—
The dews besprent on heather-bells,
Reflecting brighter hue—
The azure sky, when stars appear
Its blueness to improve,
Fade into dullest shades, when near
The eyes of her I love.
Sweet is the blossom'd bean's perfume,
By morning breezes shed;
And sweeter still the jonquil's bloom,
When eve bedews its head;
The perfume sweet of pink and rose,
And violet of the grove:
But ah! how sweeter far than those,
The kiss of her I love.
Source of the poem: Poems Descriptive of Rural Life and Scenery, by John Clare, a Northamptonshire peasant, London : printed for Taylor and Hessey (1820), digitised on Internet Archive. The poem is page 176. An hypertext transcription was given by Simon Sanada in his late website John Clare Poems: The Lifetime Published Poetry.
Previously published on Agapeta, 2016/07/16.