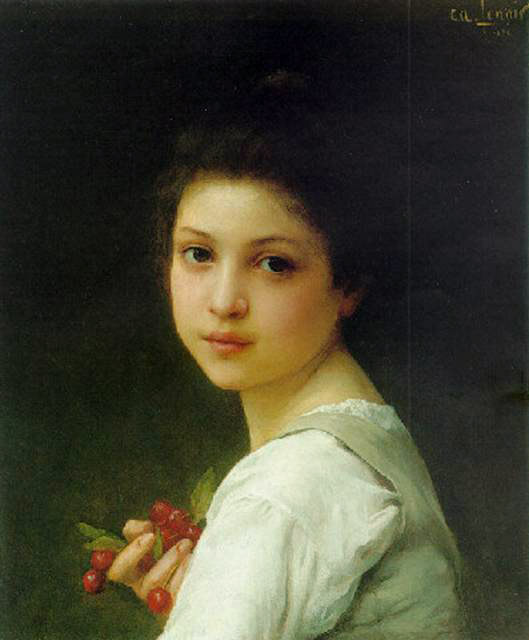 June is coming, with sun and red fruits… it is thus the proper time for this joyous little piece by Hilda Conkling (1910–1986), written when she was aged between 7 and 9, and published in 1920 in Poems by a Little Girl.
CHERRIES ARE RIPE
by Hilda Conkling
THE cherry tree is red now;
Cherry tree nods his red head
And calls to the sun:
Let down the birds out of the sky;
Send home the birds to build nests in my arms,
For I am ready to feed them.
There is a little girl coming for cherries too . . .
(I am that little girl, I who am singing . . .)
She is coming with hair flying!
The butterflies will be going (says the cherry)
For it is getting dusk.
When it is dawn,
They will be up and out with the dew,
And sparkle as the dew does
On the tips of tall slender green grasses
Around my feet,
Or on the cheeks of fruit I have ripened,
Red cherries for birds
And children.
Source of the poem: Hilda Conkling, Poems by a Little Girl (1920). Electronic version available on Fullbooks.com and Project Gutenberg. Checked with the digitisation of the original edition on Internet Archive.
Further reading (and more images) on the same topic:
Pip Starr, "Cherry Ripe!," Pigtails in Paint, July 9th, 2012.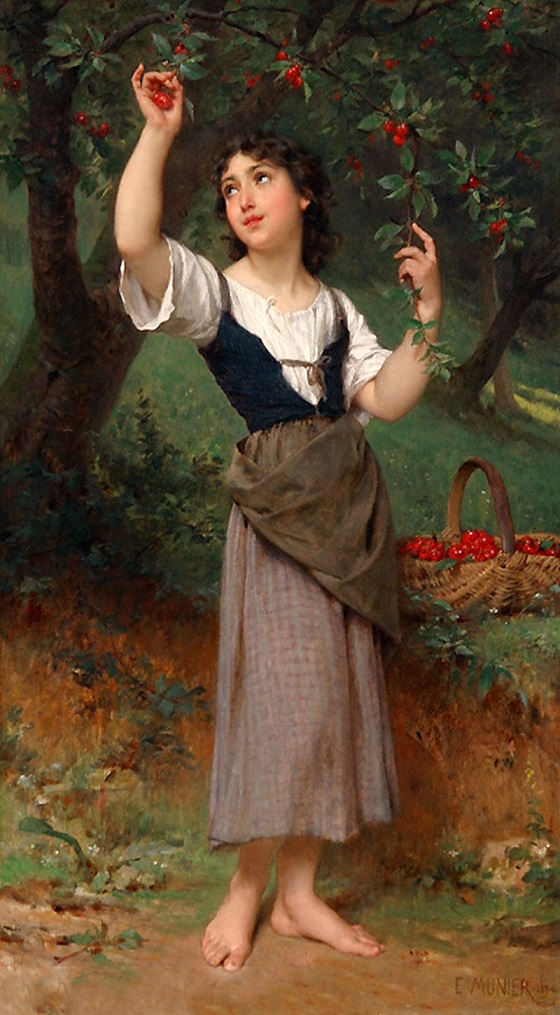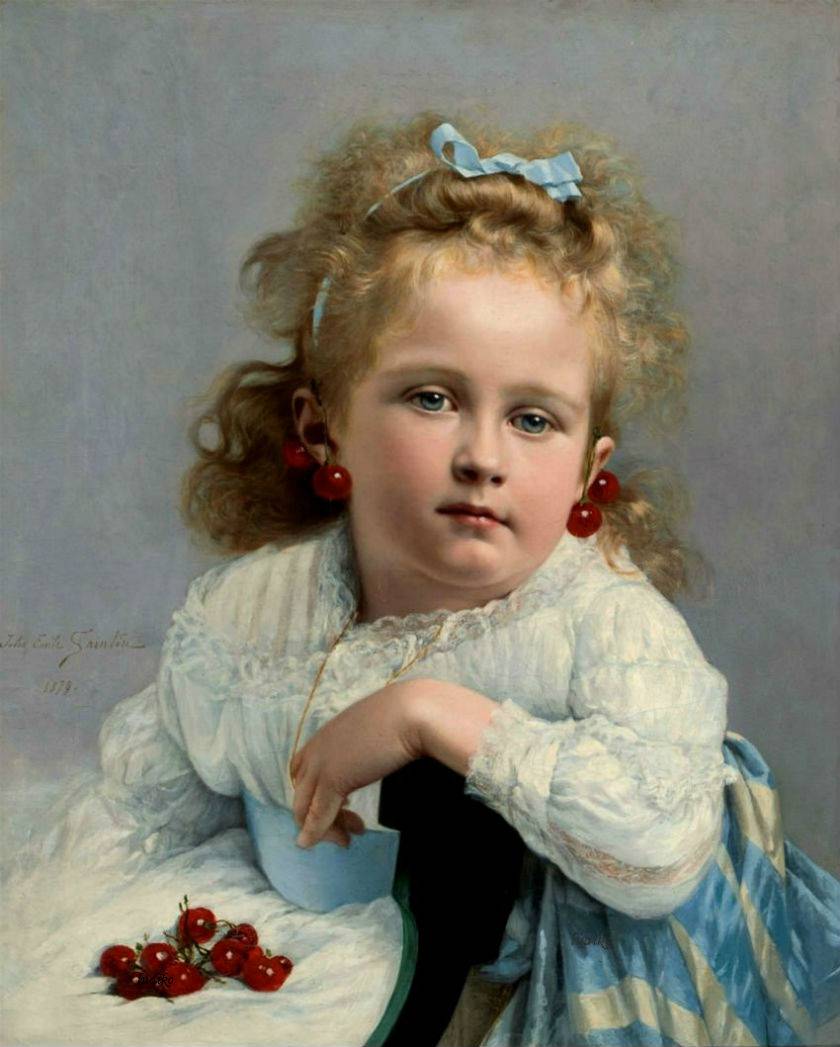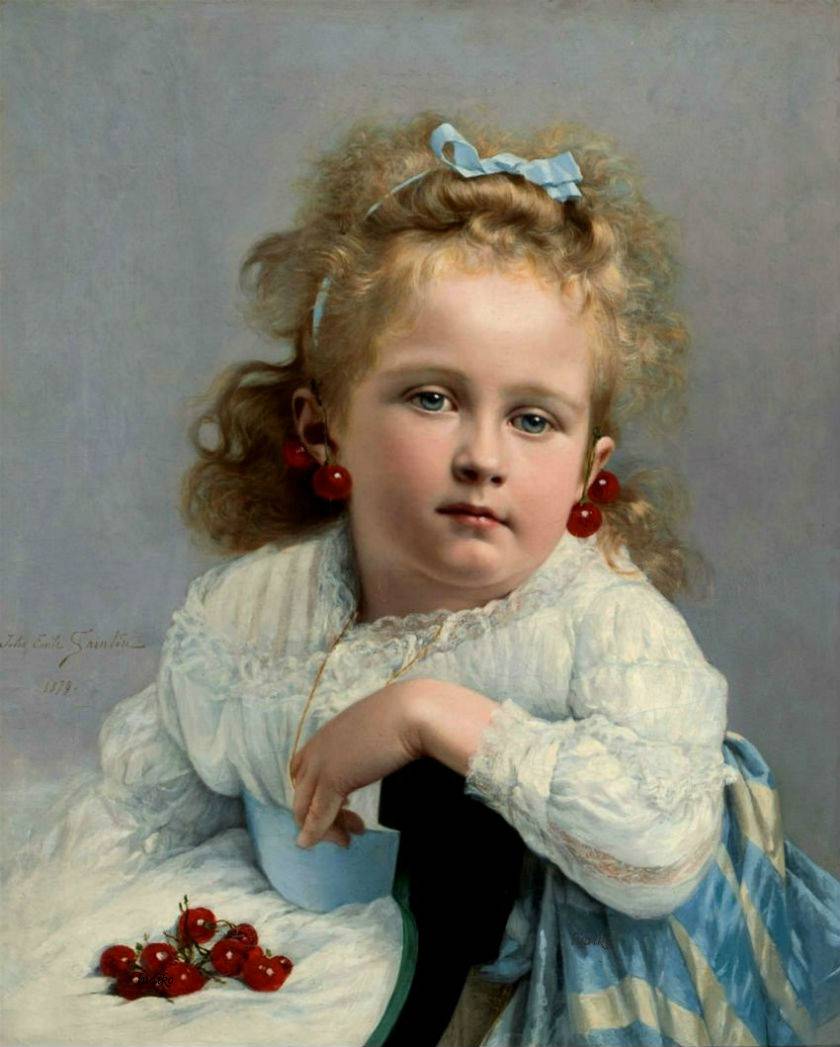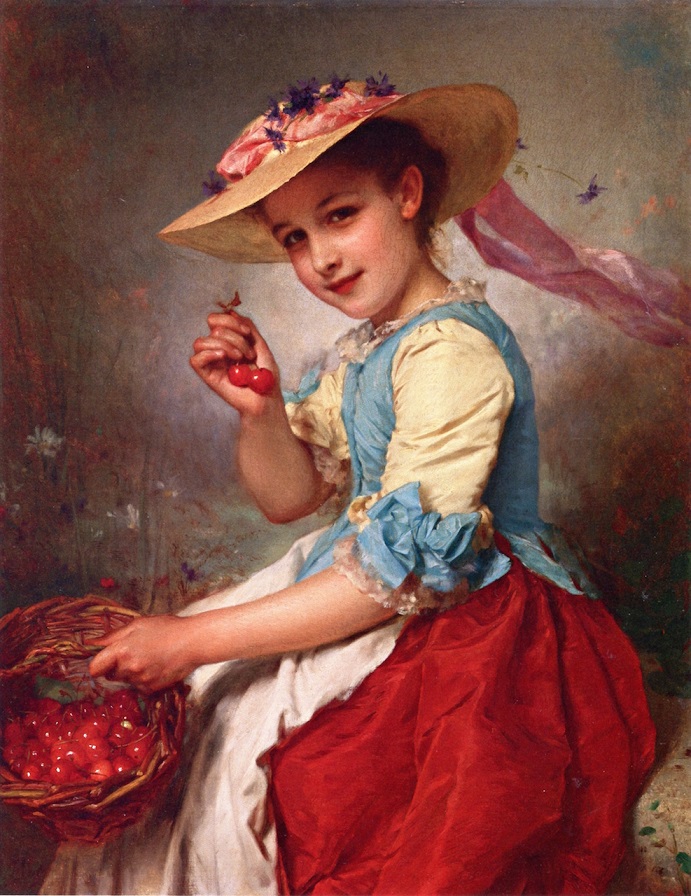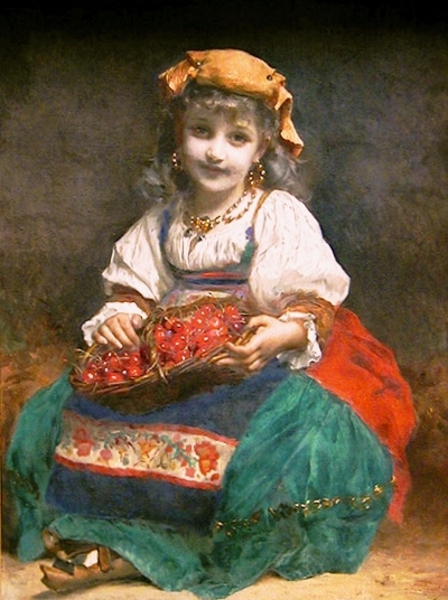 Previously published on Agapeta, 2016/06/01.