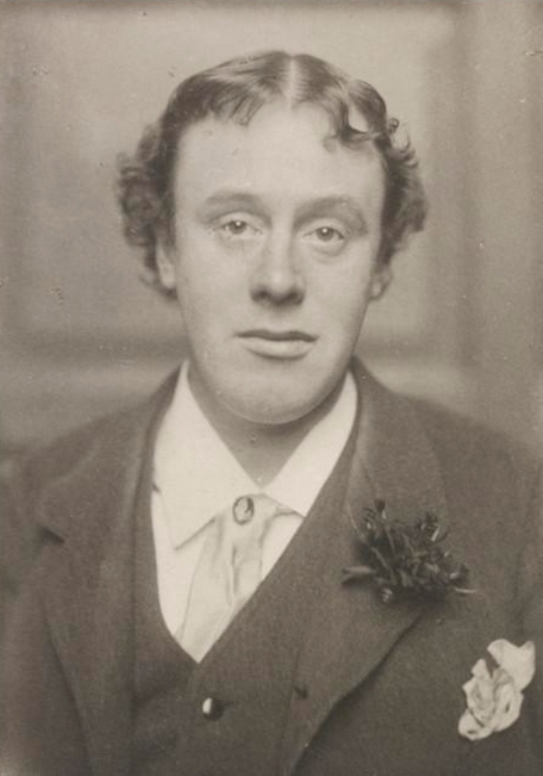 Count Eric Stenbock (1860–1895) is a lesser-known 'Decadent' writer. In his short lifetime, he published three short collections of poetry, Love, Sleep & Dreams (1881), Myrtle, Rue and Cypress (1883) and The Shadow of Death (1893), a collection of short stories, Studies of Death (1894), and a separate short story, "The Other Side: A Breton Legend," in The Spirit Lamp (Vol. IV, No. 2 June 1893).
For nearly a century this author fell into oblivion, and his works were rarily reprinted, until some fans revived them, in particular David Tibet. In the 1990's he published at Durtro most of Stenbock's works, and he unearthed many of his unpublished texts, which appeared thus for the first time, such as A Secret Kept (written in 1894, first published in 2002) and The Child of the Soul & Other Stories (written in the 1890's, first published in 1999).
Born on March 12, 1860, Eric Stenbock was the son of a Swedish nobleman and of the heiress of an English cotton magnate. He lost his father at age one, but in 1864 his mother married with Francis Mowatt, a career civil servant; the couple had six children.
Between 1879 and 1881, he studied in Oxford. There he apparently converted to Roman Catholicism and took for himself the name Stanislaus, so his works are usually signed Stanislaus Eric Stenbock. Later he would develop his own personal religion mixing elements of Catholicism, Buddhism and idolatry.
In February 1885 his paternal grandfather died, so Eric, as the oldest direct heir, inherited the title of Count and family estates in Estonia. He lived in Kolga, Estonia, for a year and a half.
Stenbock was renowned for his eccentricities: his bright clothing, the decoration of his apartment, his menagerie with various unusual animals, etc. Some of them are described in the references at the end of the post, but one cannot ascertain whether they represent legends propagated to enhance his weirdness. At that time he started to drink heavily and to smoke increasing amounts of opium, which would weigh heavily on his health.
He returned to London in the summer of 1887, he frequented there some artists and writers, in particular Aubrey Beardsley's studio teas. In the winter of 1893/4 he moved to live in Brighton with his mother and his half-brothers and half-sisters. It seems that his increasingly eccentric behaviour and violent outbursts had made them somewhat afraid of him. He died there on April 26, 1895. His death certificate indicates 'Hepatic Cirrhosis' as the cause, but it has been said that on this day he flew into a rage and struck out at someone in the house with a poker, then overbalancing he hit his head on the grate.
The day of his death coincides with the appearance in court of the leading 'Decadent,' Oscar Wilde, in his famous trial for homosexuality. Stenbock was buried on May 1 in Brighton's Extra Mural cemetery. The actual state of his grave, with the broken cross lying on the ground, prolongs in death the eccentricity of his life.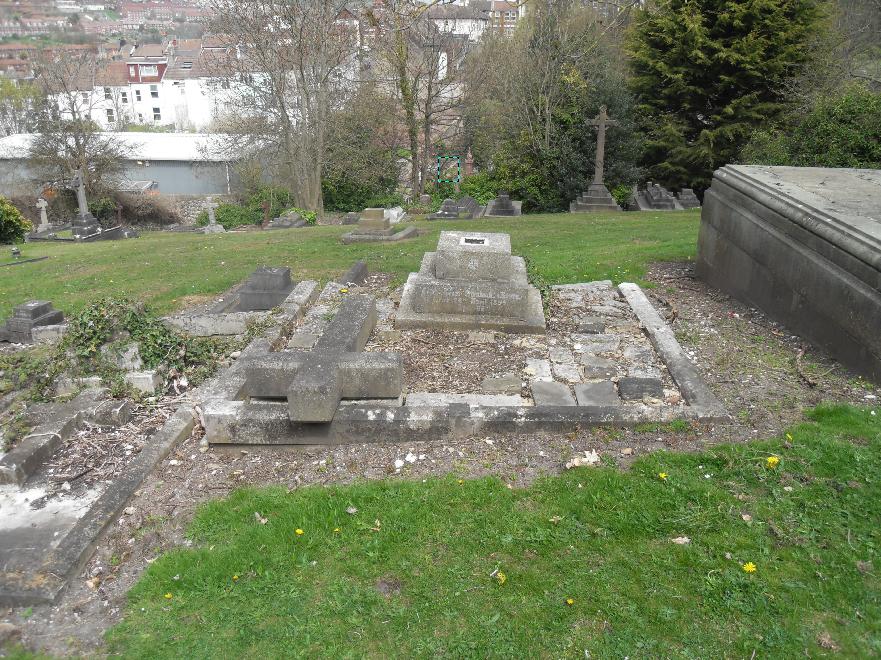 Stenbock was a homosexual, he loved young boys. At Oxford he got deeply influenced by the homosexual Pre-Raphaelite artist and illustrator Simeon Solomon. Later in 1890 he first met Norman O'Neill, a bright and beautiful composer of theatre music, he was smitten and after the latter departed to the Conservatory in Frankfurt, he sent him letters and drawings.
Beautiful young boys feature regularly in his short stories, and his three collections of poetry contain many love poems. Following "The Love that dare not speak its name" status of homosexuality at that time, in the majority of them the gender of the beloved young person is left unknown, so they could indifferently be addressed to a boy or to a girl. In a minority of them, a title alluding to ancient Greek boy-love, or the words 'he,' 'his,' 'boy' or 'boyhood' in the verses, clarify Stenbock's orientation.
I illustrate his boy-love with excerpts from two poems in Love, Sleep and Dreams, his first collection of verses. In a poem titled "Paidika" (in Greek letters) he writes:
Thou art fairer than woman, and warmer,
As the sun is more warm than the moon;
Thou art fairer than woman, and softer,
As the dawn is more soft than the noon.
In another poem titled "Zizania" (also in Greek letters) he writes:
And if some maiden beautiful
Become thy love and joy,
Think on that passionate male heart
That loved thee as a boy.
However, under the influence of 19th century Victorian morality, he repressed his sexuality. Some of his short stories hint at homosexual acts, he presents them as some kind of horror that causes ruin and damnation.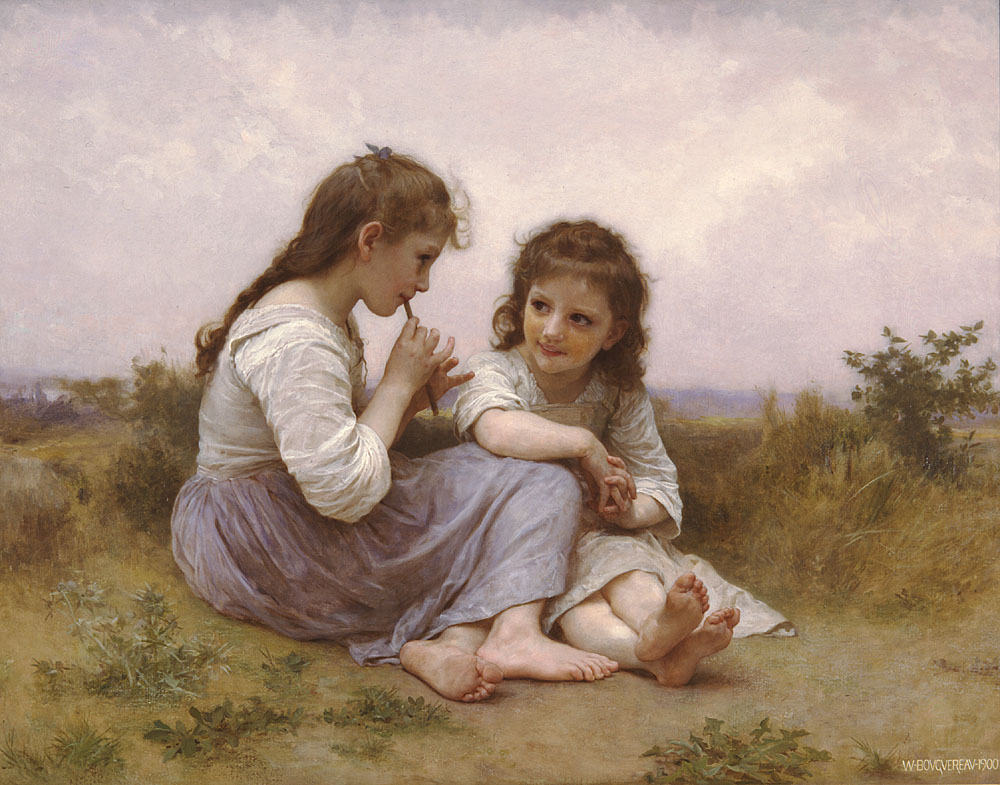 The 1881 edition of Love, Sleep and Dreams was reprinted by Snuggly Books in 2019. I have selected in it a love poem whose title and the word 'she' rather than 'he' hints at love between girls or women, a unique occurrence in his works. Or was it a disguise for love between men?
Sapphics
by Stanislaus Eric Stenbock
THE silver stars quiver no more in the liquid heaven;
The waste white moon is covered with the tresses of midnight;
The hour of love is passed and over,
I lie alone here.
As the hart panteth for the brooks at mid-day,
So my soul panteth for thy soft embraces;
Lying alone at the desolate hour of midnight,
Sleepless and weary.
☙ ❧
Give me water for my head,
And a fountain of tears for mine eyes,
A fountain of tears to shed,
To soften the hot, dry sighs
Of my stricken spirit that weeps
For the life of my life that is dead,
Or is not dead but sleeps—
'Tis a weary thing," she said.
☙ ❧
Entwined in thy limbs I lie, my love,
Abide with me but for a little space;
How happy should I be to die, my love,
Under thy saving kiss, in thy embrace.
Would that my life's short span were passed, my love;
If the gods granted prayers then I would pray—
One long full kiss, the very last, my love,
And then to sleep, for ever and for aye.
Bibliographical references:
The biography of Stenbock and the bibliographical references come from a post previously published on Agapeta, 2018/09/13.