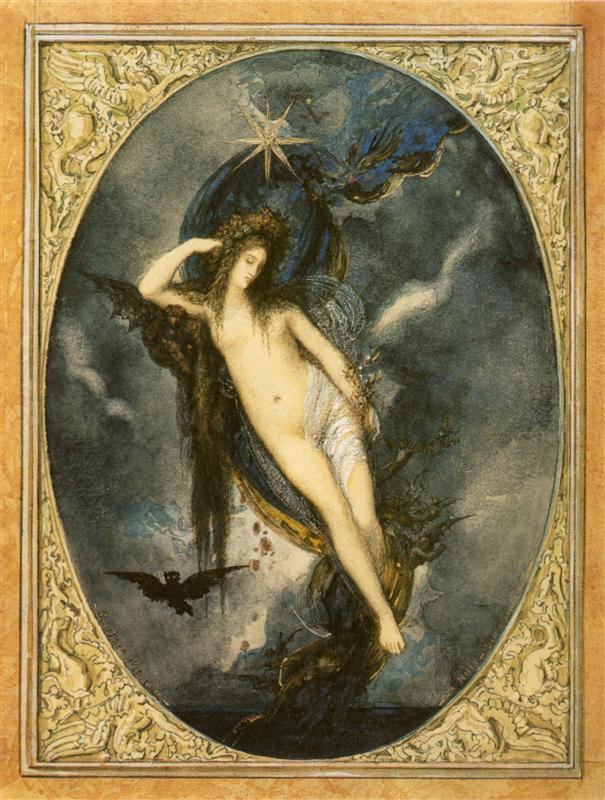 Poets and Lovers est né il y a un an. L'œuf pondu le 17 mars 2019 fut éclos trois jours plus tard. Le phénix fait maintenant entendre sa voix tous les trois jours, et voici son 157e chant.
Rappelez-vous qu'un soir, couchés sur notre couche,
En caressant nos doigts frémissants de s'unir,
Nous avons échangé de la bouche à la bouche
La perle impérissable où dort le Souvenir.

— Pierre Louÿs, "Psyché," dans Stances
Il y a six mois j'avais révélé les deux premiers secrets de l'oiseau de feu :
Il appartient à un autre monde, qui s'éveille quand s'endort le monde ordinaire aux pesantes conventions. Un autre monde, libéré des contraintes étouffantes, un monde d'imagination, dont l'audace choque les partisans de l'ordre établi, éternels censeurs.
Il se montre à travers ses reflets sur l'eau, sa lumière apparaît comme une ombre cachée derrière un voile. Il transporte des métaphores dans ses serres.
Voici son troisième secret :
Poets and Lovers ne cherche pas à convaincre, il préfère séduire.
En effet, la plupart des personnes suivent leurs désirs plutôt que la raison, et la raison n'est en général efficace qu'alliée au désir. Face au charme magique de la passion, à l'appel aux désirs secrets, que pourront objecter les discours ?
Fleurs rouges d'absinthe
Venez, petites sœurs,
Mes amies de la nuit.
Ouvrez-vous, tendres fleurs,
Ce soir dites-moi oui.
Dans nos forêts d'amour
Coulent nos lents désirs.
Quand sommeille le jour,
La nuit s'offre aux plaisirs.
Venez, sœurs en absinthe,
Aimons le doux péché,
L'ivresse cent fois sainte,
Ouvrons le fruit caché.
Ivresse de la bouche
Aux longs baisers sucrés,
Ardeur dans notre couche,
Où la nuit veut entrer.
Venez, mes sœurs amies
Des plaisirs prohibés.
L'amour s'est tout permis,
Et d'alcool imbibé,
Il monte vite au ciel.
Jouissez, tendres sœurs
Aux doux baisers de miel,
Je boirai votre ardeur.
Venez, petites fleurs,
Vos pétales rougis
Du plus tendre bonheur
S'imprègnent de magie.
Vous m'avez captivé
Par vos fruits défendus ;
Chaque nuit vous buvez
Mes plaisirs, votre dû.