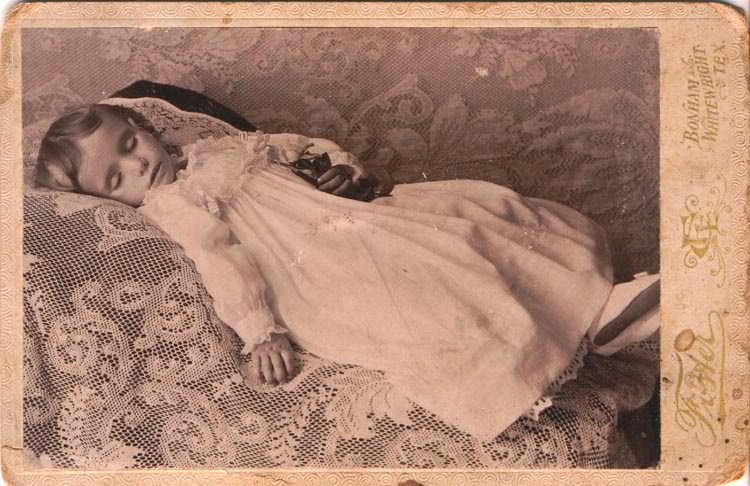 Robert Herrick's huge collection of poems The Hesperides & Noble Numbers deals with many subjects. In a previous post I presented his well-known poem "To the Virgins, to Make Much of Time," telling that life is short and should be enjoyed without delay. I will give here five of his poems devoted to the death of children, in particular little girls. In a future post, I will present three more epitaphs, but this time on young girls.
I took these poems from the Project Gutenberg EBook version of the 1898 edition in two volumes by Alfred Pollard of The Hesperides & Noble Numbers, where each poem is numbered.
Poem number 514 is addressed to the child's mother, telling her that her dead child will rise again like a flower:
TO THE LADY CREW, UPON THE DEATH OF HER CHILD.
Why, madam, will ye longer weep,
Whenas your baby's lull'd asleep?
And (pretty child) feels now no more
Those pains it lately felt before.
All now is silent; groans are fled:
Your child lies still, yet is not dead;
But rather like a flower hid here
To spring again another year.
The next two poems are told from the point of view of the dead child, asking others to take care of her tomb. First number 125 making that request to young girls ("virgins"):
AN EPITAPH UPON A CHILD.
Virgins promis'd when I died
That they would each primrose-tide
Duly, morn and evening, come,
And with flowers dress my tomb.
Having promis'd, pay your debts,
Maids, and here strew violets.
Then number 180, making that request to mourners:
UPON A CHILD. AN EPITAPH.
But born, and like a short delight,
I glided by my parents' sight.
That done, the harder fates denied
My longer stay, and so I died.
If, pitying my sad parents' tears,
You'll spill a tear or two with theirs,
And with some flowers my grave bestrew,
Love and they'll thank you for't. Adieu.
The next two poems are explicitly about dead little girls. In number 310, the little girl is compared to a flower bud, and her tomb must be gently honoured by strewing flowers:
UPON A CHILD THAT DIED.
Here she lies, a pretty bud,
Lately made of flesh and blood:
Who as soon fell fast asleep
As her little eyes did peep.
Give her strewings, but not stir
The earth that lightly covers her.
Poem number 640 is devoted to a baby girl, whose sleep must be respected by silence:
UPON A CHILD.
Here a pretty baby lies
Sung asleep with lullabies;
Pray be silent, and not stir
Th' easy earth that covers her.
Previously published on Agapeta, 2019/01/17.