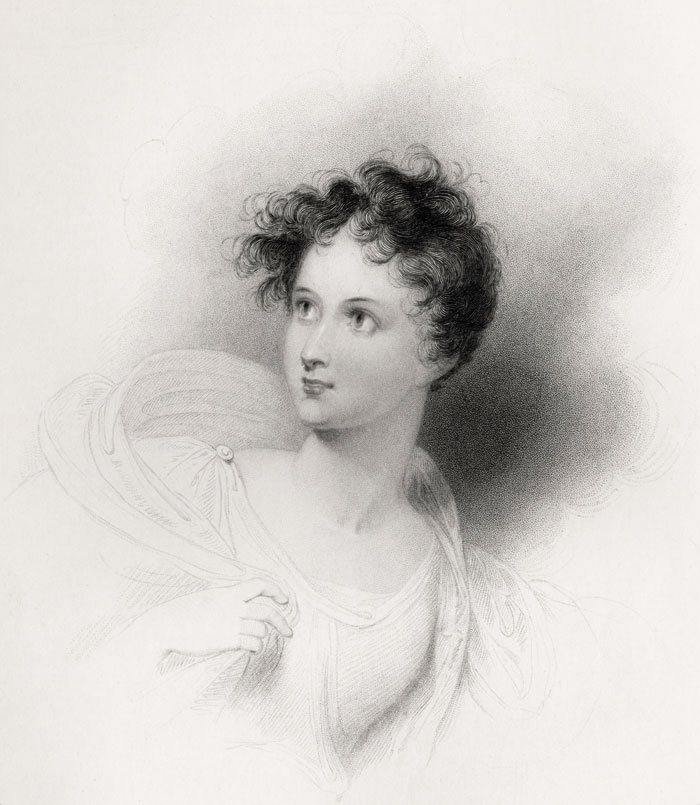 Lord Byron's long poem Childe Harold's Pilgrimage was published between 1812 and 1818, the first two Cantos in 1812, the third in 1816 and the fourth in 1818, and each edition added some new material. The seventh edition appeared on February 1, 1814, with nine poems added to the twenty already published, and a poem titled "To Ianthe" was prefixed to the First Canto. Written in the autumn of 1812, it was dedicated to Lady Charlotte Harley.
Born on December 12, 1801, Charlotte Mary Harley was the second daughter of Edward Harley, 5th Earl of Oxford and Earl Mortimer, and of Jane Elizabeth Scott. Byron became Lady Jane's lover in the summer of 1812, in the aftermath of his affair with Lady Caroline Lamb. The poet fell under the charm of the beautiful young Charlotte, who was approaching her 11th birthday, and for some time he became obsessed with her.
In a further act of revenge on Lady Caroline he gave the child as playthings the rings she once gave Byron, including the wedding ring she ordered for herself from a Bond Street jeweller, insisting that Byron should place it on her finger. In reporting this black comedy to Lady Melbourne he confided his tendresse for Lady Charlotte, "whom I should love forever if she could always be only eleven years old — & whom I shall probably marry when she is old enough & bad enough to be made into a modern wife."
— F. MacCarthy, Byron: Life and Legend (2014)
This quote from MacCarthy comes from the article "Minor-attracted figures in history" in the blog Paraphilia Research, which contains more information on Byron's love for younger girls.
The poem celebrates the ripening beauty of Charlotte and Byron's feelings for her. He wishes her to always remain the same, "Ah! may'st thou ever be what now thou art," always a girl on the verge of puberty. He is aware of their age difference: "My years already doubly number thine;" indeed, when the poem appeared in the seventh edition (on February 1, 1814), Byron (born on January 22, 1788) was aged 26, while Charlotte was 12 years old. Despite this, he desires to become her lover, "Could I to thee be ever more than friend: / This much, dear Maid, accord; nor question why / To one so young my strain I would commend," he does not want to explain why.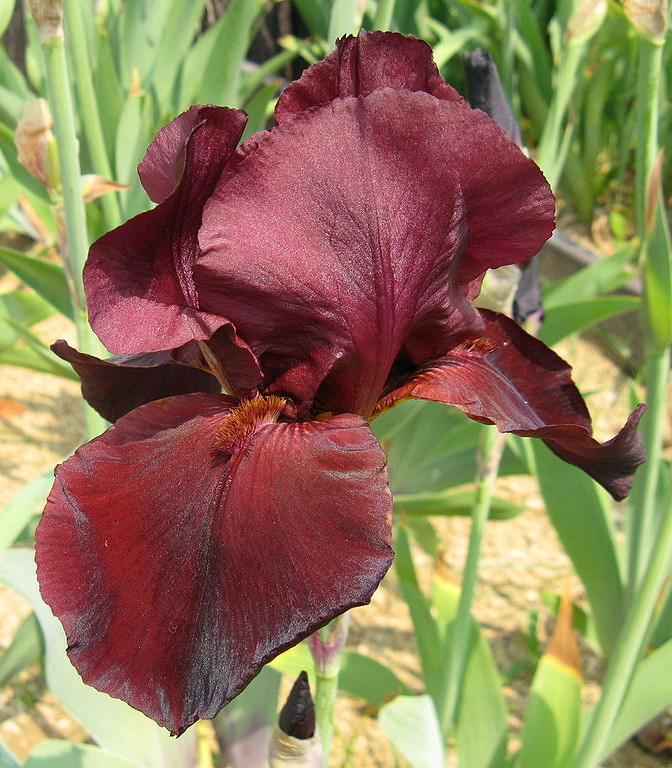 In Ancient Greek, 'Iánthē' means purple (or violet) flower. This name appears also in the story of Iphis and Ianthe, at the end of Book IX of the Metamorphoses by the the Roman poet Ovid (see the translation by Brookes More, 1922, parts 1 and 2). Iphis was a Cretan girl whom her mother disguised as a boy, because her father had instructed her that if she got a daughter, she would have to kill her. When Iphis was 13 years old, her father, still thinking that she was a boy, betrothed her to a beautiful girl, Ianthe, and the two girls fell in love:
And so she grew,—ten years and three had gone,
and then your father found a bride for you
O Iphis—promised you should take to wife
the golden-haired Ianthe, praised by all
…
Of equal age and equal loveliness,
…
So unsuspected love had filled their hearts
with equal longing—but how different!
While Ianthe rejoiced at the prospect of marriage, Iphis was deeply worried by that love, sensing it as monstrous and against nature:
O what will be the awful dreaded end,
with such a monstrous love compelling me?
…
Monstrosities are natural to Crete,
the daughter of the Sun there loved a bull—
it was a female's mad love for the male—
but my desire is far more mad than hers,
in strict regard of truth, for she had hope
of love's fulfillment. She secured the bull
by changing herself to a heifer's form;
and in that subtlety it was the male
deceived at last.
In despair, on the eve of the marriage, her mother took Iphis to the temple and prayed for the goddess Isis to provide a solution; the latter thus made a miracle an transformed Iphis into a man.
By calling Charlotte Ianthe, Byron may have likened his love for a young girl half his age to that of Iphis for Ianthe, both considered unnatural and against propriety, also requiring a miracle in order to be lived openly.
I give below the poem, in the version given by Wikisource, transcribed from The Works of Lord Byron, Poetry, Vol. II, edited by Ernest Hartley Coleridge (1899). However for the indentation of the verses, I follow the version of Project Gutenberg, which follows that of most other editions, see their digitisations on Internet Archive.
TO IANTHE.
by George Gordon Byron
Not in those climes where I have late been straying,
Though Beauty long hath there been matchless deemed,
Not in those visions to the heart displaying
Forms which it sighs but to have only dreamed,
Hath aught like thee in Truth or Fancy seemed:
Nor, having seen thee, shall I vainly seek
To paint those charms which varied as they beamed—
To such as see thee not my words were weak;
To those who gaze on thee what language could they speak?
Ah! may'st thou ever be what now thou art,
Nor unbeseem the promise of thy Spring—
As fair in form, as warm yet pure in heart,
Love's image upon earth without his wing,
And guileless beyond Hope's imagining!
And surely she who now so fondly rears
Thy youth, in thee, thus hourly brightening,
Beholds the Rainbow of her future years,
Before whose heavenly hues all Sorrow disappears.
Young Peri of the West!—'tis well for me
My years already doubly number thine;
My loveless eye unmoved may gaze on thee,
And safely view thy ripening beauties shine;
Happy, I ne'er shall see them in decline;
Happier, that, while all younger hearts shall bleed,
Mine shall escape the doom thine eyes assign
To those whose admiration shall succeed,
But mixed with pangs to Love's even loveliest hours decreed.
Oh! let that eye, which, wild as the Gazelle's,
Now brightly bold or beautifully shy,
Wins as it wanders, dazzles where it dwells,
Glance o'er this page, nor to my verse deny
That smile for which my breast might vainly sigh
Could I to thee be ever more than friend:
This much, dear Maid, accord; nor question why
To one so young my strain I would commend,
But bid me with my wreath one matchless Lily blend.
Such is thy name with this my verse entwined;
And long as kinder eyes a look shall cast
On Harold's page, Ianthe's here enshrined
Shall thus be first beheld, forgotten last:
My days once numbered—should this homage past
Attract thy fairy fingers near the Lyre
Of him who hailed thee loveliest, as thou wast—
Such is the most my Memory may desire;
Though more than Hope can claim, could Friendship less require?
Previously published on Agapeta, 2017/05/16.