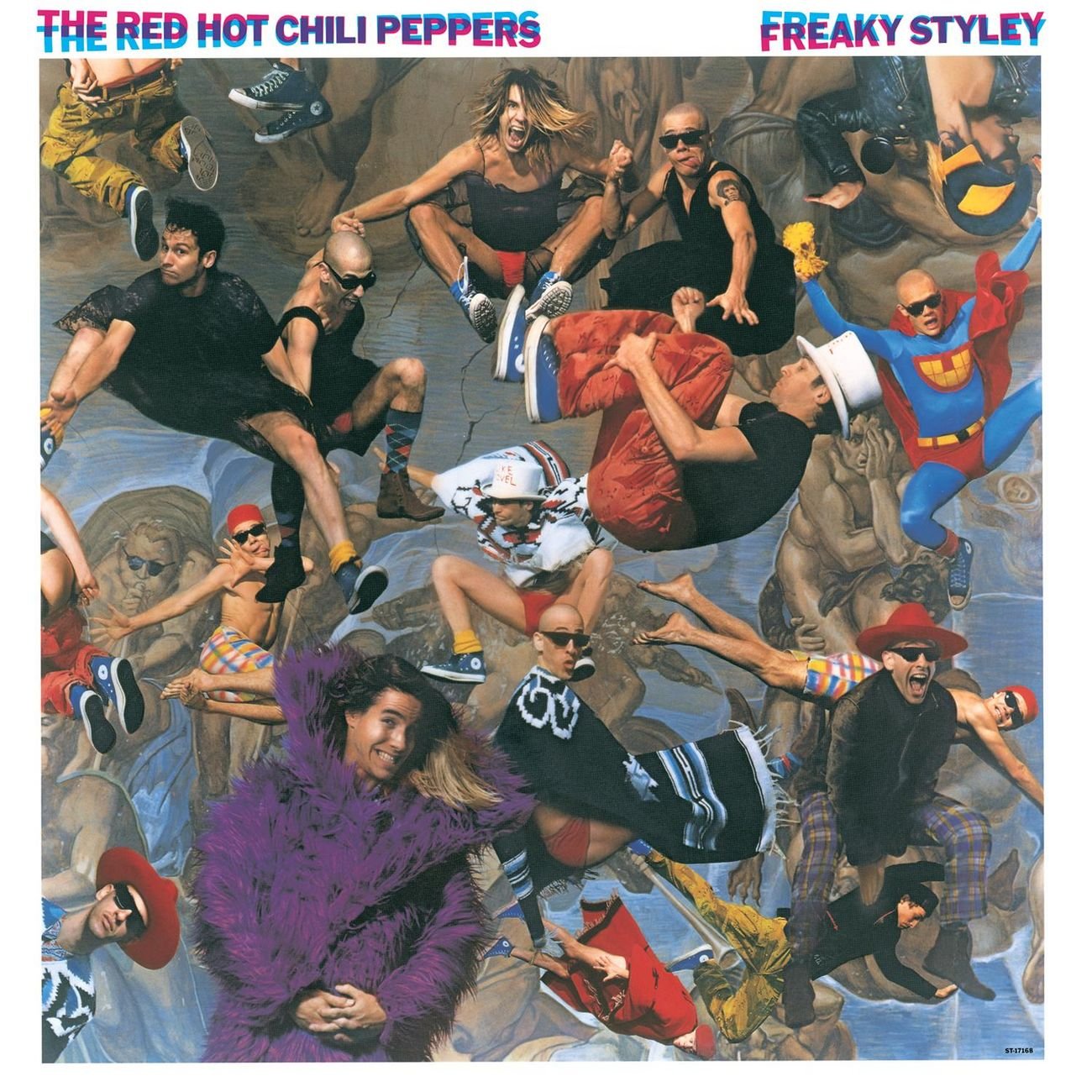 The American rock band Red Hot Chili Peppers released their second studio album Freaky Styley in August 1985. Its 11th track, the song "Catholic School Girls Rule," is inspired by an event in the life of the band's singer Anthony Kiedis, which he told in his 2004 autobiography Scar Tissue (written with Larry Sloman, and published by Hyperion). A 14 years old girl who attended a local Catholic school met Kiedis backstage, and he slept with her while on tour before and after discovering her age. Genius quotes the book about their first meeting:
We had finished the set when a lovely young woman wandered into our dressing room. She had bleached-blond hair and fire-engine-red lips and giant eyelashes that made her look like a reincarnated southern version of Marilyn Monroe. As I was prone to do at that time, I made my move before anyone else could even talk to her […] We spent the night together, and I found out more about her, including the fact that she went to Catholic school.
The song's original video features Kiedis singing while tied to a cross, which he later carries, and has a nude scene. It was thus banned on MTV, and played on the pay television channel Playboy TV:
There is a 2017 remastered version on the band's official YouTube channel, with a much better sound.
The lyrics, available on AZLyrics and Genius, make fun of Catholic sexual morality:
Catholic School Girls Rule
words & music by Anthony Kiedis, Flea, Cliff Martinez, and Jack Sherman
Catholic school girls rule
Catholic school girls rule
Catholic school girls rule
Catholic school girls rule
In the class, she's taking notes
Just how deep, deep is my throat
Mother Mary, don't you know
She's got eyes like Marilyn Monroe
Catholic school girls rule
Catholic school girls rule
Catholic school girls rule
Catholic school girls rule
Catholic school girls rule
Catholic school girls rule
Catholic school girls rule
Catholic school girls rule
From the cross, she's raised her head
This is what the sister said
"Give no love until you wed
Live no life until you're dead"
The good books says we must suppress
The good books says we must confess
But who cares what the good books says
'Cause now she's taking off her dress
Catholic school girls rule
Catholic school girls rule
Catholic school girls rule
Catholic school girls rule
Catholic school girls rule
Catholic school girls rule
Catholic school girls rule
Catholic school girls rule
Lead us not into temptation
We are pure divine creation
Talking about my generation
Injected with the seed of emasculation
Catholic