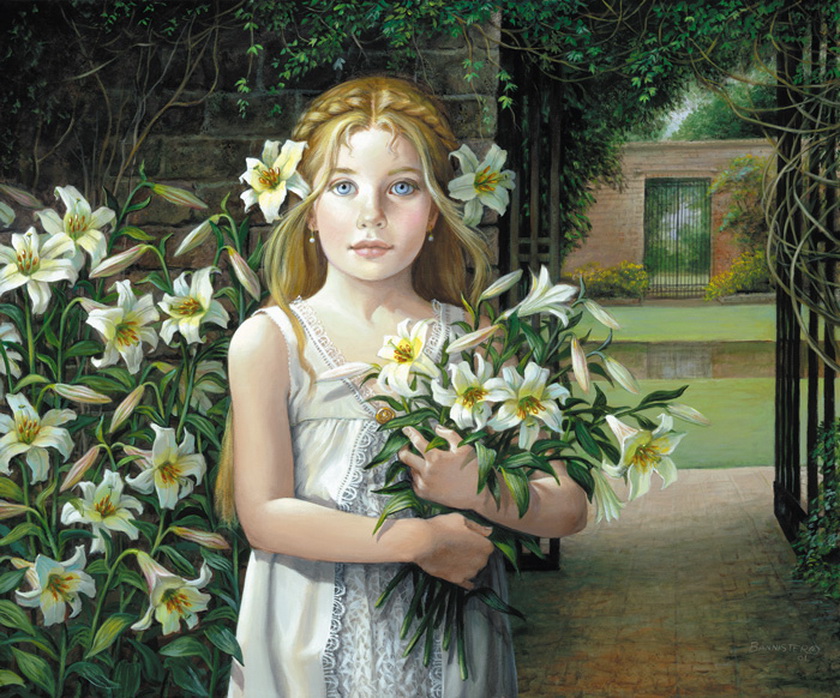 Dowson's poem Transition was probably first published in the volume Decorations in 1899. According to Desmond Flower, Dowson wrote it on December 26, 1890 (thus a few weeks after Ad Domnulam Suam, of October 19, 1890). In a letter to Arthur Moore dated the same day, he wrote (the misspelling of the name "Carroll" is Dowson's, not mine):
I sent Missie the works of the immortal 'Carrol': & had a pretty card from her this morning.
"Missie" was the nickname given by Dowson to his beloved Adelaide, who, after they met in November 1889, became the inspiration of most of his poetry. "To you, who are my verses" are the starting words of In Preface: for Adelaide at the beginning of his volume Verses; a few lines below it says "For I need not write your name for you at least to know that this and all my work is made for you in the first place." Dowson's absolute love for Adelaide made his poetry immortal, as the works of Lewis Carroll.
The poem's title probably refers to the change of seasons, emblematic of the impermanency of childhood and love.
TRANSITION.
A little while to walk with thee, dear child;
To lean on thee my weak and weary head;
Then evening comes: the winter sky is wild,
The leafless trees are black, the leaves long dead.
A little while to hold thee and to stand,
By harvest-fields of bending golden corn;
Then the predestined silence, and thine hand,
Lost in the night, long and weary and forlorn.
A little while to love thee, scarcely time
To love thee well enough; then time to part,
To fare through wintry fields alone and climb
The frozen hills, not knowing where thou art.
Short summer-time and then, my heart's desire,
The winter and the darkness: one by one
The roses fall, the pale roses expire
Beneath the slow decadence of the sun.
Source of the poem: Decorations, in Ernest Dowson Collected Poems, R. K. R. Thornton with Caroline Dowson (editors), University of Birmingham Press (2003). The poem can also be found in The Poems of Ernest Dowson on ELCore.Net.
Source of the quote: The Letters of Ernest Dowson, Desmond Flower and Henry Maas (editors), Fairleigh Dickinson University Press (1967), letter 130, page 180.
Previously published on Agapeta, 2015/04/01.