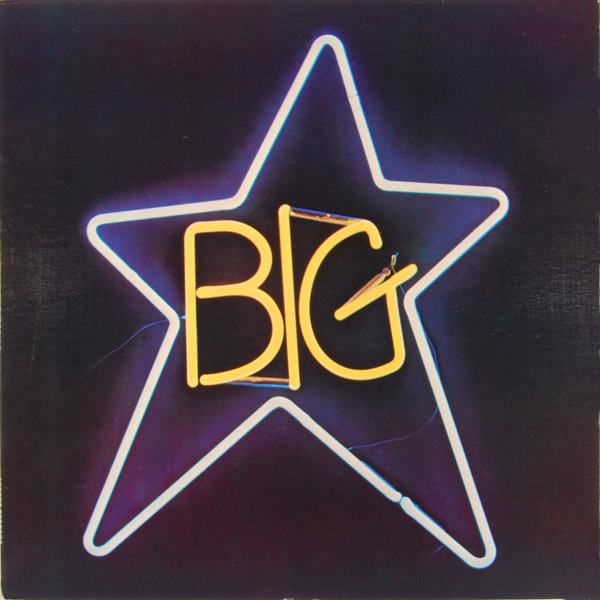 Big Star was an American power pop band formed in Memphis, Tennessee, in 1971 by Alex Chilton, Chris Bell, Jody Stephens and Andy Hummel. The group broke up in early 1975, and reorganized with a new line-up 18 years later. By the 1980s, they were recognized as one of rock music's classic groups.
Their debut album #1 Record was released 1n April 1972. As writes Jim Beviglia in his article "Behind the Song: Big Star, 'Thirteen'" in American Songwriter:
The name of the album was #1 Record, which was bitterly ironic, as it ended up selling under 10,000 copies upon its initial release in 1972. The name of the band, Big Star, also proved to be an unfortunate misnomer, because outside of critics and other musicians, they remained virtually anonymous during their brief time together.

Despite all these negatives and contradictions, Big Star included on #1 Record one of the best ballads of the rock-and-roll era, the hauntingly yearning "Thirteen." The title comes from the age of the narrator, and the song is one of the most accurate depictions of an era in life when the first pangs of romance arrive to simultaneously enthral and torture.
Indeed, the song "Thirteen", its 4th track on side 1 (also released as a single in April 1973 with "Watch the Sunrise" as the B-Side), has been rated by Rolling Stone number 396 on their list of the 500 greatest songs of all time. It expresses in simple words the hesitating love of a young adolescent for a classmate. As write Genius, it is "A song harkening back to the naïvete and mixed innocence of budding pubescence."
Here is the song's official audio from the band's YouTube channel:
I give below the lyrics, adapted and corrected from Genius and SongMeanings:
Thirteen
words & music by Alex Chilton and Chris Bell
Won't you let me walk you home from school?
Won't you let me meet you at the pool?
Maybe Friday I can get tickets for the dance
And I'll take you, ooh-hoo
Won't you tell your dad "get off my back"?
Tell him what we said 'bout "Paint It, Black"
Rock and roll is here to stay, come inside, well, it's okay
And I'll shake you, ooh-hoo
Won't you tell me what you're thinking of?
Would you be an outlaw for my love?
If it's so, well let me know, if it's no, well I can go
I won't make you, ooh-hoo