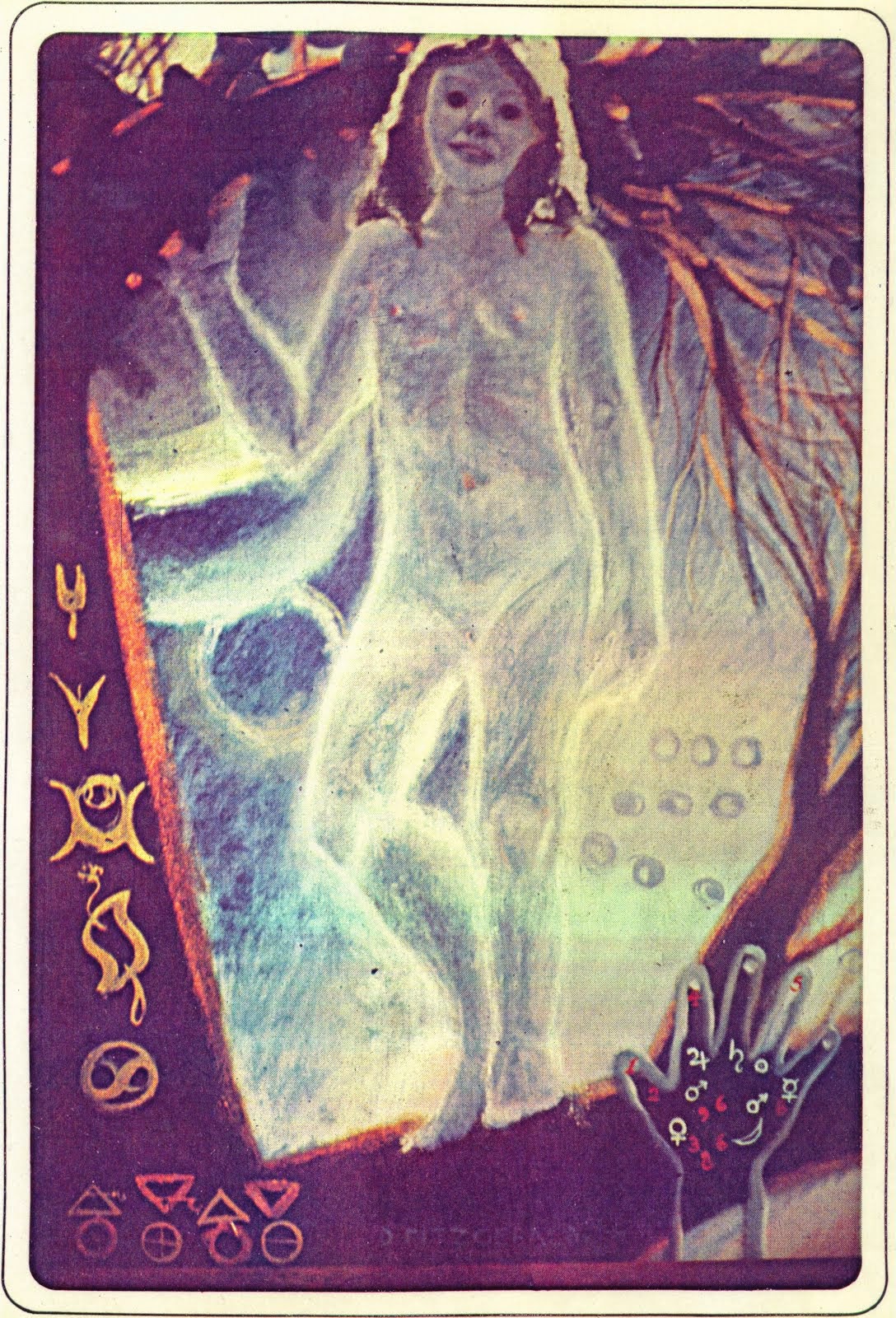 This is a story of inverted logic and associative thinking, going backwards from conclusions to facts, giving meaning to coincidences, and filling holes with desire. But perhaps there is no logic at all here …
I am to each the face of his desire.
— Ernest Dowson, The Pierrot of the Minute (1897)
The surrealist poet André Breton often walked in the streets of Paris at night with a friend, in order to find inspiration or to provoke strange events where reality would meet desire. In L'amour fou he tells of such a walk where he remembered a poem written years before, which coincided with the places he went through and with the great love affair he was experiencing. Before him, Ernest Dowson and his friend R. Thurston Hopkins made a strange encounter during their game of 'Blind Chivvy': "The idea was to find short cuts or round-about-routes from one busy part of London to another by way of slinking alleys and byways which then were not well known to the average London man." They met a living dead!
Dowson, the worshipper of little girls, who adored the child actress Minnie Terry before falling in love with the young Adelaide Foltinowicz …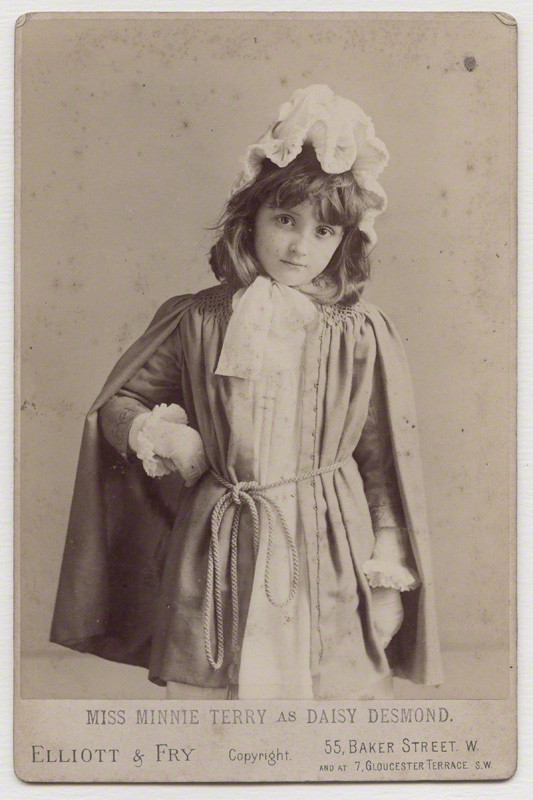 Dowson also loved absinthe, a spirituous drink popular amongst poets and artists; he used to say "Whisky and beer for fools; absinthe for poets," and "absinthe has the power of the magicians; it can wipe out or renew the past, and annul or foretell the future."
This liquor (based on wormwood) was invented in Switzerland and became extremely popular in France during the 19th century. At the beginning of the 20th century it was demonised and blamed for all ills; flawed scientific research accused it of causing madness and epilepsy, in fact the symptoms attributed to absinthe were simply caused by alcoholism. Following vigorous opinion campaigns, it was finally banned in many countries, in particular in Switzerland in 1910 and in France in 1915. (See Le Musée Virtuel de l'Absinthe for a rich documentation on the subject.)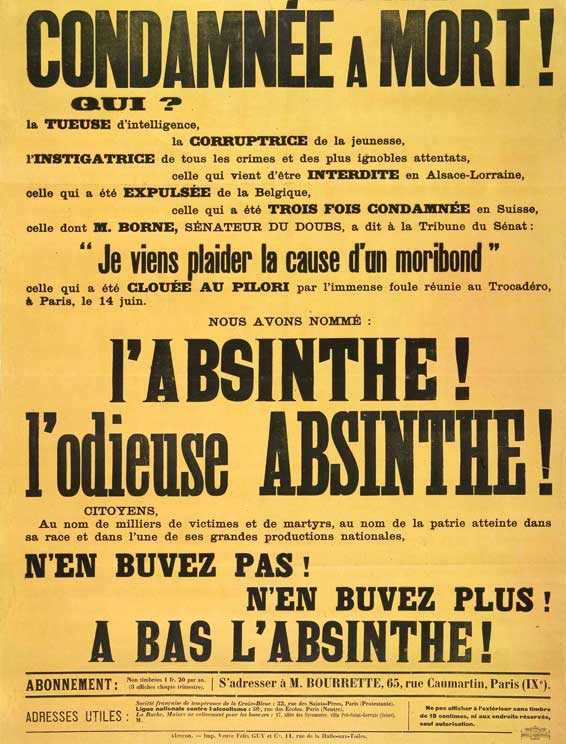 The taste of absinthe was soon forgotten (and replaced by poor substitutes, such as pastis), and throughout the 20th century it was repeated that this liquor was neurotoxic. Finally in 1988 European law allowed liquors made of wormwood, and absinthe was completely liberated in Switzerland in 2005 and in France at the end of 2010.
So in 2015 I embarked on a quest for the magic beverage that can "wipe out or renew the past, and annul or foretell the future," and which you won't find in ordinary places. Searching on Internet, I discovered a shop in Paris, probably the only one in France: Vert d'Absinthe. Browsing its online catalog, I discovered that it was selling a CD with 4 titles entitled … Little Girl. O divine Ernest, your two passions gathered at the same place!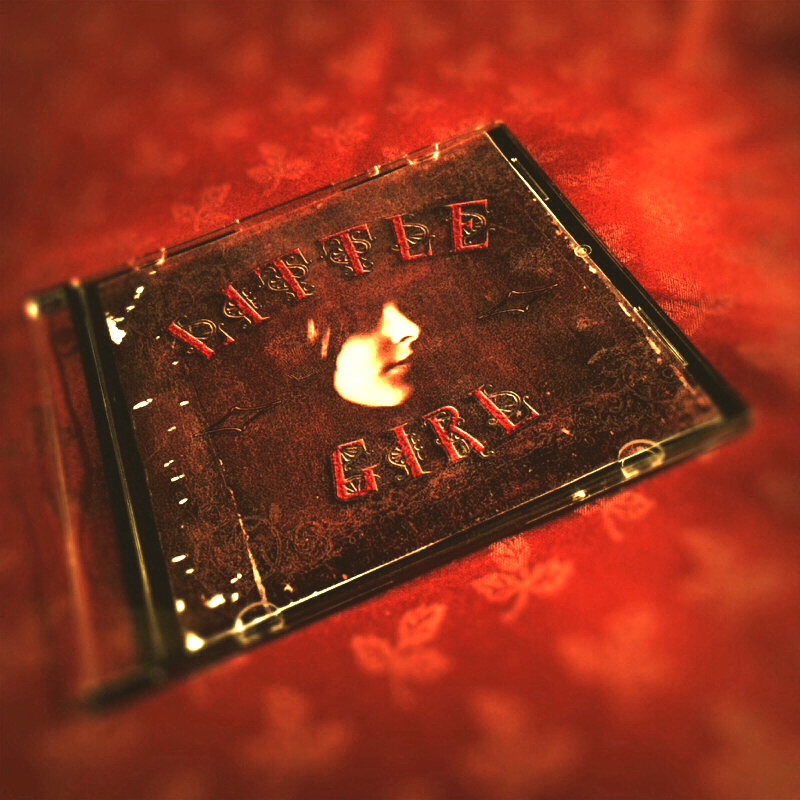 After further searching, I found that the shop owner, Luc-Santiago Rodriguez, aka Julian Katze, aka MoonCCat, is a poet, photographer and musician fascinated by the 19th century, its old-fashioned photographic techniques and its 'poètes maudits' (but he seems not to really know Dowson). He writes poetry and has tried to publish it (without much success, apparently), and he has also recorded songs whose music he composed himself, using as lyrics poems written by himself or by 19th century 'poètes maudits.'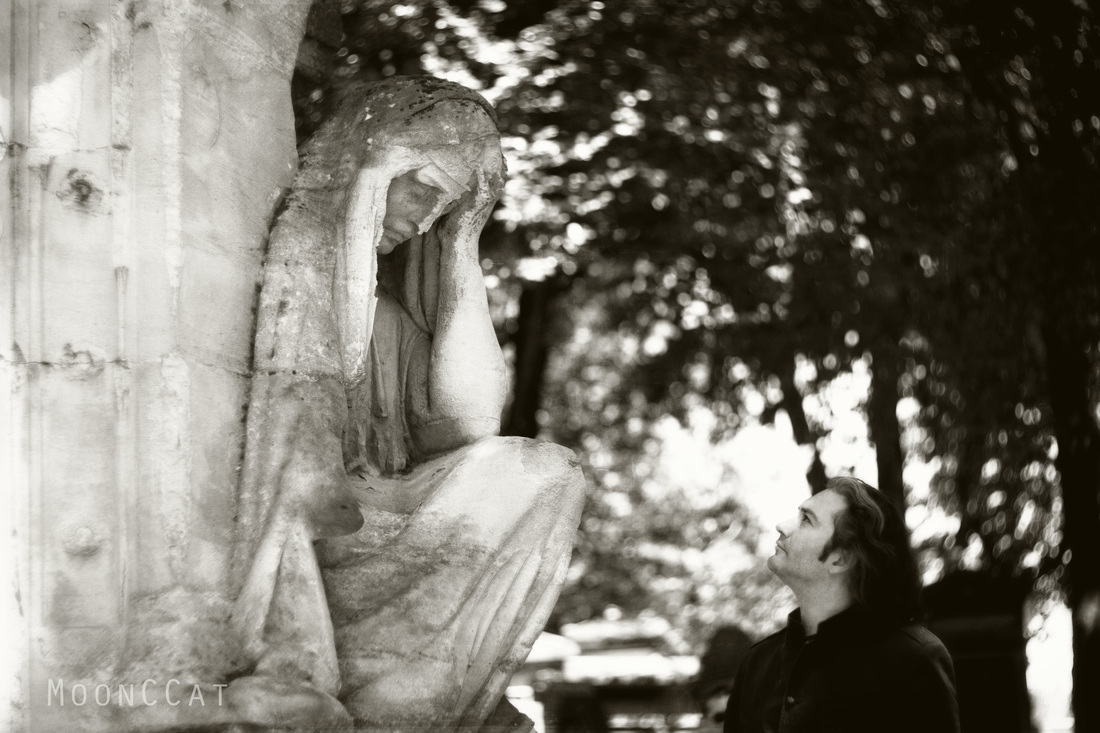 At the time, he was the singer of the group Little Girl, and this name is the title of the first song on that EP. The music and lyrics of this group look more like standard rock and roll, and do not have the strangeness and poetry of his solo songs issued under his nickname MoonCCat.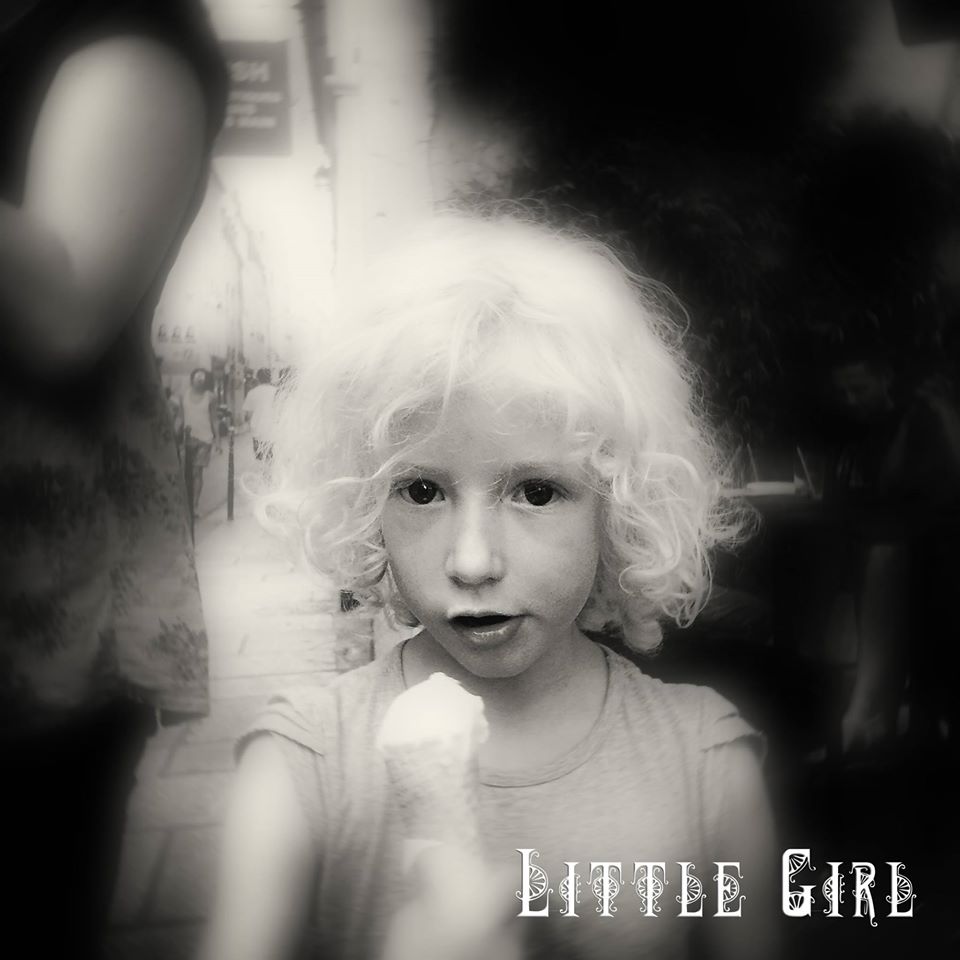 Where does that name 'Little Girl' come from? Its origin was given in the band's website. The story goes back to 1927, when the poet and playwright Bertolt Brecht wrote the poem Alabama Song, which was then set to music by the composer Kurt Weill and finally included in their 1930 opera Aufstieg und Fall der Stadt Mahagonny (Rise and Fall of the City of Mahagonny). It is sung by alcoholic prostitutes, they are craving first for a 'whiskey bar,' then for a 'little boy' (in the 1930's, this designated a bottle format), and finally for a 'little dollar.' This song was adapted in 1966 by The Doors, whose singer Jim Morrison changed 'little boy' into 'little girl' (maybe he did not know the meaning of 'little boy' as a bottle format).
This webpage also mentions the song "You're Lost Little Girl" by The Doors, which probably refers to William Blake's poem "A Little Girl Lost."
Morrison had many women fans, but there is a short animation showing a little girl who has fun stroking Jim Morrison's hair, see here for a still image.
Jim Morrison is best known as the singer of The Doors, but he also wrote poetry, some of which found its way in his song lyrics. He published two books of poetry in his lifetime, and more volumes were compiled after his death in 1971. In an article on his blog, MoonCCat suggests that he was frustrated by not being recognised as a poet. He likens Morrison to the 19th century 'poètes maudits,' not only for his writing style, but also for his alcoholism (he was fond of whisky and cognac, and often performed drunk on scene). He wonders, if absinthe had been legal in his lifetime, would Morrison's fate have been different? One can imagine that he would have been a devoted amateur of the green fairy. And maybe it could have brought out the flowers of his poetry.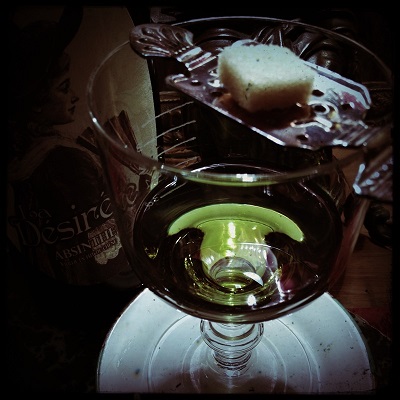 The poem "Alabama Song" is also known as "Moon of Alabama," and its refrain starts with "Oh moon of Alabama." This resonates with the nickname 'MoonCCat,' we are thus led to the moon. Now, Dowson wrote The Pierrot of the Minute, a poetic short play where Pierrot spends a single night with the Moon Maiden.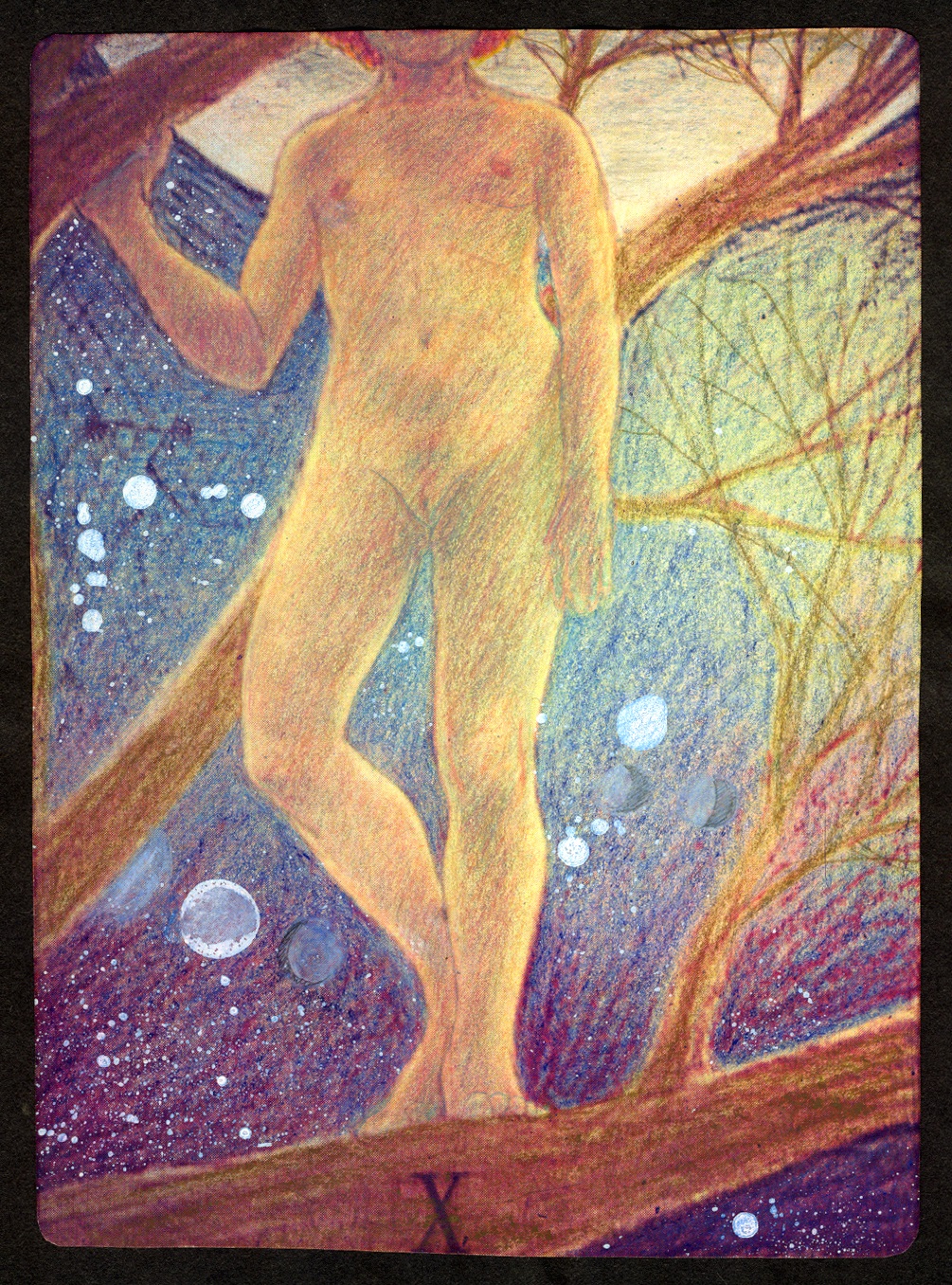 As the Moon Maiden says, the moon presides over love:
Hers is the lustrous kingdom of the heart,
And dreamers all, and all who sing and love,
Her power acknowledge, and her rule approve.
But she warns, this love lasts only one night:
Mortal, beware the kisses of the moon!
Whoso seeks her she gathers like a flower—
He gives a life, and only gains an hour.
[…]
Moon-kissed mortals seek in vain
To possess their hearts again!
It is then followed by an eternal longing:
Often I watched my sisters take their flight
Down heaven's stairway of the clustered stars
To gaze on mortals through their lattice bars;
And some in sleep they woo with dreams of bliss
Too shadowy to tell, and some they kiss.
But all to whom they come, my sisters say,
Forthwith forget all joyance of the day,
Forget their laughter and forget their tears,
And dream away with singing all their years—
Moon-lovers always!
Indeed, the moon's magic shines only for a short time. In 2016, the membership of the group Little Girl evolved, and it renamed itself Camera Men. The shop Vert d'Absinthe finally closed down.
Absinthe, little girls and the moon: the magical formula of the poets to "wipe out or renew the past, and annul or foretell the future."
I would not alter thy cold eyes;
I would not change thee if I might,
To whom my prayers for incense rise,
Daughter of dreams! my moon of night!
I would not alter thy cold eyes.
—Ernest Dowson, "Flos Lunae," in Verses
One of Dowson's passion, absinthe, was demonised and banned for most of the 20th century, and many poets unknowingly were deprived of this powerful source of creativity. But now his other passion, little girls, is demonised and persecuted since more than 40 years. Little flowers of the moon, secret dreams of poets, shining lights in the night, kept in estrangement. For how long?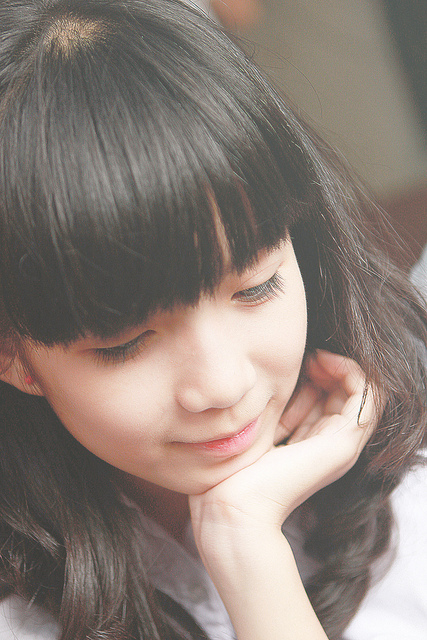 This is a revised version of a post published on Agapeta, 2015/09/05.