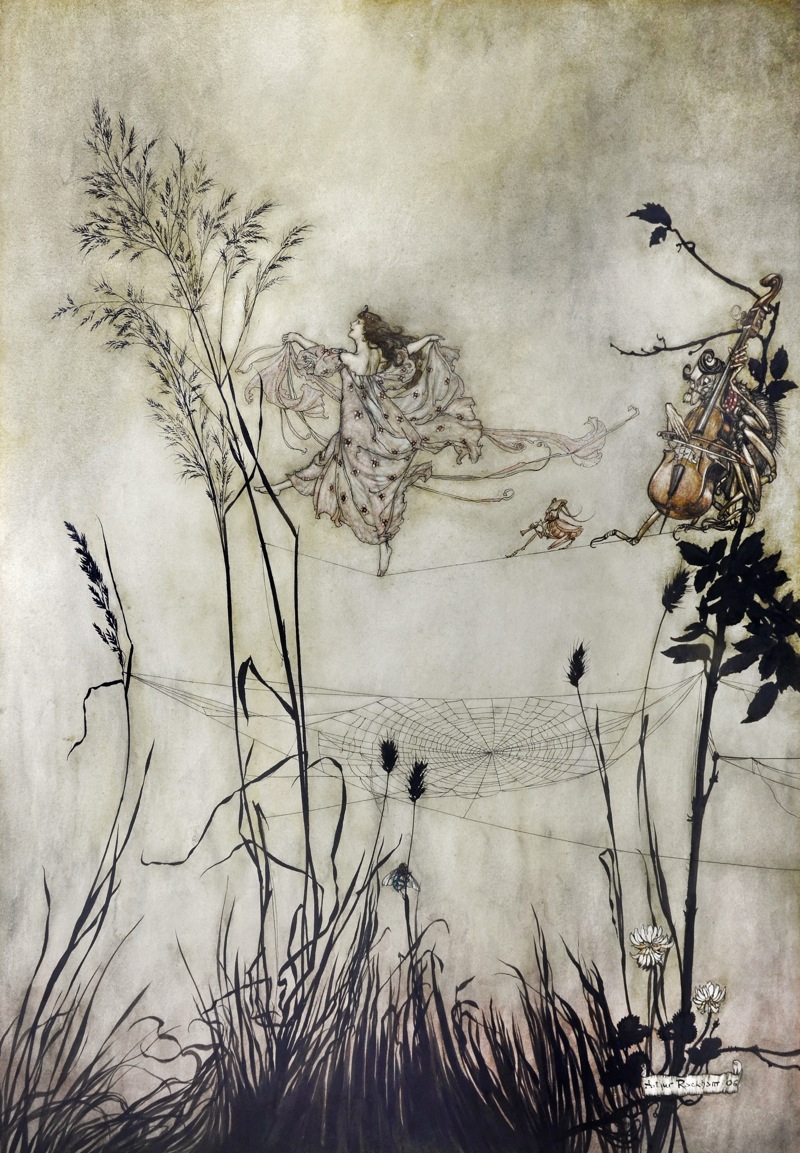 A strange little song in Shoes of the Wind, A Book of Poems (1922), transcribed from the digitisation of the original edition on Internet Archive.
WEAVING LAUREL DANCE
by Hilda Conkling
THERE'S a path that leads
Through two squares of laurel
Where I dance like a nymph
In the April light.
I go through . . . out on the other side . . .
Back again . . . winding . . .
Twice again I weave my dance
And wander away among the trees.
I shall go back to dance again
When the laurel blossoms come,
When the May sun tinkles
Through the deep pines.
Stately the pines will wave over me
While I am in my weaving laurel dance. . .
Previously published on Agapeta, 2016/10/25.